As we see a spike in the number of COVID-19 infections, we're urged to adhere to the stringent SOPs (staying home, wearing a mask, sanitising surfaces and keeping the appropriate physical distance between ourselves and the people around us) set in place to ensure that we curb the spread of the virus. And as part of adjusting to the new normal, people are responsibly tailoring their day to day lives to suit the SOPs and this means seeing people in real life and on social media in masks and sitting apart from each other. However, it seems that some individuals aren't happy with those that are simply doing their part.
In a social media post, Malaysian singer Zairulkefli bin Husin, who is better known as Zarul Umbrella for his position as the vocalist of the long-running band, shared a comment he recently received on a video of himself interviewing a pilot. In the video uploaded onto his Youtube channel, Zarul is seen with a mask on and seated a respectable distance away from the interviewee. However, a netizen trolled the singer for his choice to keep his mask on, critiquing,
"Ehh stupid if you want to talk take off the mask stupid,"
Posting a screenshot of the comment, Zarul also included his response – and netizens are living for the lowkey shade –
"Sorry ya if you are bothered but I feel that it is appropriate for the individual to wear a mask as a precautionary measure as Covid is still rapidly spreading at this moment,"
Not only that, in the caption of his Instagram post,  Zarul included the hashtag, "#AkuPakaiMaskKoYangLemas" which hilariously translates into,
"I'm wearing the mask but you're the one that is drowning (having a hard time breathing),"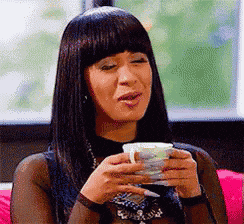 Netizens commenting on the post asked for Zarul to ignore the troll while others shared:
"But I still can hear what abg zarul is talking about. What's the problem?!"
"I am shocked! Not only is he rude, but he's also superficial. Aiyooo …. pity him, not very clever & less educated … I am proud of your coolness Zarul."
"Amboii that language though!"
Speaking to Gempak, Zarul gave insight into his answer, commenting:
"If I followed my heart, I wanted to be angry and swear at him, but I thought that it would be be st to remain calm as maybe the person who wrote the comment was merely short-sighted or is facing shortcomings and his own problems.  It's better that I answer calmly and explain in a good way. There is no point adding fuel to the fire."
Kudos to the 'Leftenan Zana' actor for his respectable response in such a situation!