If you haven't already heard, Taylor Swift is re-releasing her old music, starting with her 2008 award-winning album 'Fearless'.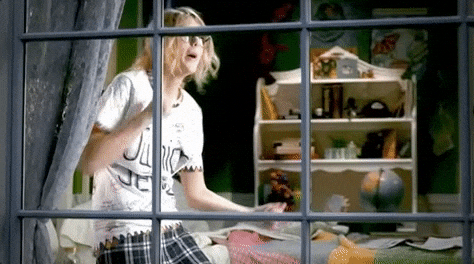 With Swift having gained full control of her music (there's a whole story here!), she's now able to release previously unreleased songs, songs she says will allow fans to "have the full picture". Ahead of the release of 'Fearless (Taylor's Version), Swift has already dropped "Love Story", "You All Over Me" and just yesterday "Mr. Perfectly Fine". While fans speculate that "You All Over Me" is about  her ex- Joe Jonas, it seems that the lyrics of "Mr. Perfectly Fine" are a liiittlllleeee more obvious that they allude to him. Honestly, Swift is practically roasting him as she sings:
"Mr. "Never told me why," / Mr. "Never had to see me cry," / Mr. "Insincere apology so he doesn't look like the bad guy" / Hello Mr. "Casually cruel" / Mr. "Everything revolves around you"
Today, Jonas is happily married to 'Game of Thrones' star Sophie Turner, who – in her usual tongue-in-cheek way – ACTUALLY responded to the song about her husband! Over the Spotify-generated visuals for the track, the actress quipped, "It's not NOT a bop."
As if this wasn't enough to send fans into a frenzy, Swift then responded to Turner's tag by reposting the story, acknowledging the actress by "forever bending the knee for the 👑 of the north".
Now, just before Swift recorded and released 'Fearless', Swift was dating 1/3rd of the Jonas Brothers: Joe Jonas. And while their romance was short-lived (they dated from June to October 2018), it makes sense that a number of the songs that Swift wrote from the time were about him. After 'Fearless' dropped, Swift infamously "put Joe Jonas on blast" by revealing how he – her then-boyfriend – had broken up with her:
"When I find that person who is right for me, he'll be wonderful, and when I look at that person, I'm not even gonna be able to remember the boy who broke up with me over the phone in 25 seconds when I was 18. I looked at the call log and it was like, 27 seconds. That's got to be a record."
The pair seem to now be on amicable terms, with Swifties assuming that she'd sent Turner and Jonas a gift following the birth of their baby girl, Willa.  In the song "Invisible String" from her album 'Folklore', Swift sings: "For the boys who broke my heart/ Now I send their babies presents."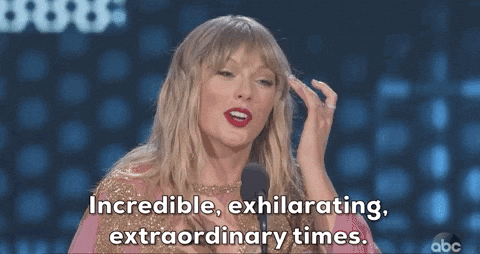 The 27-track re-recorded album drops today, with favourites like "Love Story", "Fifteen", "You Belong With Me", "White Horse" and other new tracks from The Vault – "We Were Happy", "That's When", "Don't You", "Bye Bye Baby" and "You All Over Me" (also, reportedly, about Joe Jonas!)
View this post on Instagram
Speaking to Republic Records / MCA Nashville, Taylor explained why she choose 'Fearless' over her 2006 self-titled debut album:
"I always gravitated towards Fearless because I think that, as an album, it was a real coming-of-age. And I look back on that album and it fills me with such pride, and it was an album about hope, and lessons learned, and the effervescence of teenage youth and all that. What more fun than to go back and explore that?"
Hold my coffee, Imma stream 'Fearless (Taylors Version)' as I dance, cry and scream along to the songs from my own days dealing with pre-teen heartbreak.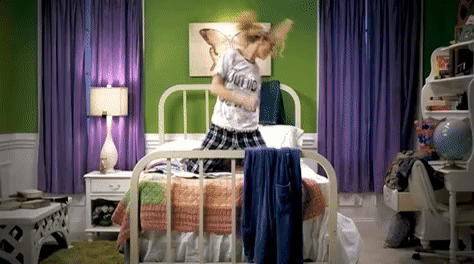 *Cover Image credits: @taylorswift / @sophiet