If you woke up today to find #SorryFromMalaysia trending on Twitter for no apparent reason, we're here to break it down for you.
*clears throat*  It started with a resurfaced video of a local actress from way back in 2018. In the video, she can be seen in a salon with another actress, where she seems to be mocking the passing of K-Pop artist, Jonghyun from the group SHINee.  In the 8-second long video, actress Sharifah Sakinah is heard comparing Janna Nick (who previously made headlines for referring to people as 'beruk', meaning 'ape'), whose hair looked to be bleached light blonde, to the deceased singer-songwriter. Sakinah is heard saying, "Wahhh, ini yang mati tu kan," or "Wahh, this is the dead one right?" to which Nick laughs.
Now, Nick responded to the backlash, clarifying that she hadn't actually heard what Sakinah had said because of how noisy the salon was at the time.
"I swear to God, I had no idea about the video of the Korean artist. I didn't even know that Sakinah was referring to him in the recording. I was just laughing. This is very unfortunate, let alone as Sharifah had given an explanation and apologized in 2018, in fact, I also gave an explanation (back then),"
Swearing by the holy book Al-Quran in the video, Nick apologized to all fans of the group before deactivating all her social sites including Instagram, Twitter and Facebook on February 21, 2021. However, this was not before the 25-year-old posted about lodging a police report against the netizens who were attacking her online. Posting a snapshot of the police station on her now-deactivated social media platforms, she said that the slanderous remarks and accounts had been "recorded by the authorities and action will be taken against the cyber crimes committed."
Unfortunately, this swerved to irk netizens further. As the hashtag "#JannaNickIsGoingToJailParty" began trending yesterday, comments on an Instagram post promoting her telemovie – that had been deemed to be insulting towards BLACKPINK member Lisa – picked up steam.
According to CoconutsKL, the link between Nick and Lisa of BLACKPINK derived from the fact that Nicks' production company had been accused of naming a character in her directorial debut, "Delen", after the singer. However, the character was referred to as 'Lisa Blackpig'. In the teenage rom-com, the character of Lisa is described as an "attention seeker". Nick has denied any relation between the character and the South Korean idol. In a statement, Nick expressed that the accusations levelled against her were "baseless", "strange" and "unacceptable".
"As an individual who is interested in South Korean culture including entertainment, fashion, technology, food and beauty, the accusation is so baseless. I have collaborated with South Korean management and artists in my career and have great respect for them. It is very strange and unacceptable for me to call or equate a big name in an industry like Lisa with any shameful name,"
It seems that as a result of the uproar, some Twitter users have taken it upon themselves to apologise to South Koreans as well as K-pop fans for Nick's actions. In apologies posted on Twitter, fans have taken to apologising to fellow BLINKs (fans of BLACKPINK) and fans of the late Jong-Hyun as well.  However, many on Twitter are finding the hashtag over the top, "unnecessary" and "embarrassing". Multiple users were questioning the need for the hashtag, "why they need to trend this #SorryFromMALAYSIA though ???", while others pointed out, "Koreans don't even know about this gosh".
Yikes. Well, when it comes to defending the people we love, it's important to remember to…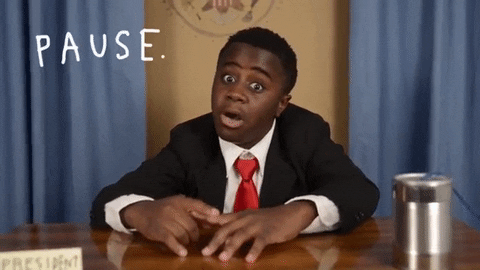 At the end of the day, with how easily things can be spun out of control on social media, it's just as important to keep calm and be constructive. Hate on hate breeds negativity, and no one wants more of that in their lives!
*Cover image credits: Photo by Marten Bjork on Unsplash