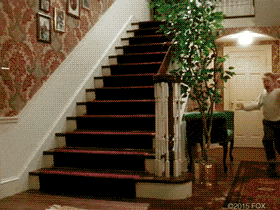 That's right, 'Home Alone' star Macaulay Culkin and 'Suite Life of Zack and Cody' alumna Brenda Song have welcomed a baby boy! The Hollywood Reporter has confirmed that the couples first child was born on Monday, April 5th in Los Angeles.
Their chosen name for their baby?
Dakota Song Culkin
The name 'Dakota' is a tribute to Culkin's sister, Dakota, who died in a car accident in 2008 at age 29. In a joint statement, first shared by Esquire (who broke the news), the couple said:
"We're overjoyed,"
(Pssstttt… a little trivia knowledge here: Macaulay Culkin is the godfather of Michael Jackson's children Paris Jackson, Prince and Michael Jr.)
View this post on Instagram
33-year-old Song met 40-year-old Culkin (yeap, he's 40 now!!!) while the pair were taking part in the filming of the 2019 comedy-drama 'Changeland'. The film, shot in Thailand, was directed by Culkin's old friend Seth Green, in with the two had starring roles, while Brenda had a smaller part.
Song recently posted a tribute to mark Culkin's 40th birthday, sharing the sweet caption:
"I could sit here and write endlessly about how wonderful, kind, loving, genuine, loyal, honest, brilliant and hilarious you are, and how grateful I am that I get to share and do this life thing with you. But firstly, that would take me an eternity and secondly, you won't even see this because you don't ever use instagram. Hahaha. My unicorn that I never thought could exist, I am luckiest person in the world because I am loved by you."
Song was previously engaged to Miley Cyrus's brother, Trace Cyrus after ending their engagement in 2013. Culkin was attached to Mila Kunis for nine years before the pair ended things in 2011. Most recently, Culkin has been actively shooting for his role in the upcoming Season 10 instalment of 'American Horror Story'.
Congratulations to the couple!
*Cover image credits: @brendasong / @culkamania as photographed for @esquire