Taylor Swift is back to the silver screens, this time joining a star-studded cast of David O. Russell's new untitled film!
View this post on Instagram
The Cardigan singer has lined up her first film role since playing Bombalurina in the 2019's highly criticized Cats. The singer/songwriter/producer/actress/pop icon has joined the cast of American Hustle director David O. Russell's upcoming film. We'll have to assume the role is perfect for Swift as she said yes to it. And, because there's currently no further update for the upcoming (currently titleless).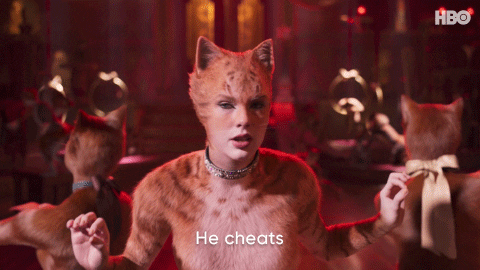 Russell, the filmmaker behind the Oscar-winning movies American Hustle and Silver Linings Playbook, is directing the film from his own script. It's his first feature since 2015's Joy with Jennifer Lawrence.
Several highly popular actors including Queen's Gambit's Anya Taylor-Joy, Margot Robbie, Zoe Saldana, Christian Bale, Rami Malek, Chris Rock, Robert De Niro, John David Washington, Mike Myers, and more are also in the film, according to IMDB.
Swift is no stranger to the acting world as her first major film was 2010's Valentine's Day, co-starring alongside Taylor Lautner as her love interest, Julia Roberts, Jamie Foxx, Bradley Cooper, and Queen Latifah among its enormous cast.
View this post on Instagram
Despite her busy schedule as a music superstar, Swift has also found time to dabble in various television and film projects as well. Dating back to 2009 her first TV role was all the when she appeared on CSI, the singer also appeared on New Girl, and voiced Audrey in the 2012 animated feature The Lorax.
*Cover image credits: Instagram @taylorswift