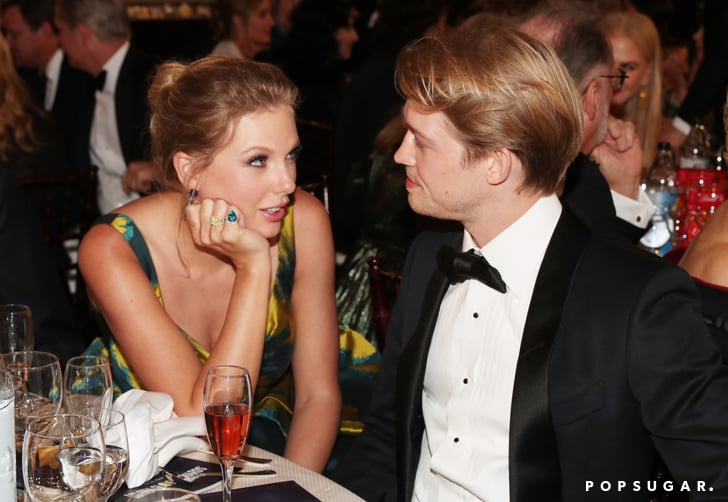 PopSugar
In a recent Entertainment Weekly interview with Folklore artist Taylor Swift, she responded to her and Joe Alwyn's rumoured engagement in a really subtle, discrete way. The Grammy-winning singer, described Alwyn as her "boyfriend" during the interview—not as her fiancé.
Pinterest
Swift also opened up about the making process of her 2020 album, Folklore, which fans know includes her boyfriend as a collaborator on the song, Betty. The Cardigan singer's rather discrete way of calling Alwyn as her "boyfriend" seems to put to rest rumors that they are engaged.
Pinterest
But Swifties have a way of digging out information from the very songs the artist has released. On December 3, speculation sparked back up after the singer teased a snippet from the re-recorded version of her song, Love Story. Fans couldn't help but think she dropped one of her many famous Easter eggs when they noticed a lyric change. Don't believe me? Listen to the snippet down below:
wait why aren't we talking about the fact that taylor said "it's a love story baby just SAID yes" i just saw a tiktok and i didn't even notice until the girl pointed it out omg original lyrics are baby just say yes is our queen trying to tell us something

— christina (@folklorebabe) December 3, 2020
As of now we still don't have enough prove for this claim, but knowing Tay Tay's fans they might just find something.