They're lucky John Wick isn't real.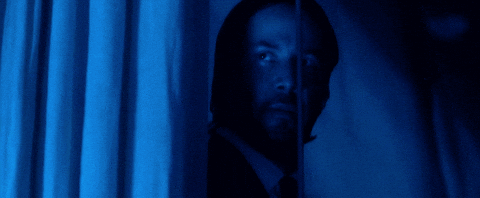 Jokes aside, the dognapping case of Lady Gaga's two French bulldogs (Koji and Gustav) and the shooting of her dog walker Ryan Fischer in February is coming to a head. In a press release, the LA County District Attorney's office confirmed that five different people have been arrested and charge for their connection to the case. District Attorney Gascón described the incident as "a brazen street crime that left a man seriously wounded." As a result, 18-year-old James Jackson, 19-year-old Jaylin White, and 27-year-old Lafayette Whaley have been charged with…
"…one count each of attempted murder, conspiracy to commit robbery and second-degree robbery." 
In addition, 50-year-old Jennifer McBride, who had returned the dogs, is suspected of being part of the plot and worked together with the suspects in order to cash in on the $500,000 reward. The press release alleges that McBride and Harold White (father of 19-year-old Jaylin White) were "determined to be accessories after the initial crime". According to People, McBride…
"… responded to the reward email to return the dogs. She ultimately brought the dogs to LAPD Olympic Station. Detectives were able to establish McBride had a relationship with the father of one of the suspects, Harold White."
But, police also said, that the suspects were likely unaware that the dogs belonged to the 'Chromatica' popstar, but had targetted them for the breed's high resale value.
At the time of their kidnapping, Gaga had taken to Instagram to appeal for the return of her two furbabies, writing:
"My beloved dogs Koji and Gustav were taken in Hollywood two nights ago. My heart is sick and I am praying my family will be whole again with an act of kindness. I will pay $500,000 for their safe return. Email [email protected] to contact us. Or, if you bought or found them unknowingly, the reward is the same. I continue to love you Ryan Fischer, you risked your life to fight for our family. You're forever a hero." 
When both Koji and Gustav were returned two days later by McBride, the Los Angeles Police Captain Jonathan Tippet told the Associated Press that she had appeared to be "uninvolved and unassociated" with the attack.
View this post on Instagram
Fischer – Gaga's dog walker – has since recovered from the shot to the chest. On March 1, he  took to his Instagram to detail his experience, sharing:
"And now? A lot of healing still needs to happen, but I look forward to the future and the moment when I get bombarded with kisses and licks (and maybe even an excitement pee?) from [Gaga's dogs] Asia, Koji, and Gustav."
As of now, the quintet has pleaded not guilty and are due to return to court on May 11.
*Cover image credits: @ladygaga