Given the various celebrity transformations over the course of the global lockdowns, one would think that nothing would shock us any longer – after all, 2020 has been so unpredictable already. But, boy do I have news for you. The rapper behind the bop that made us steal our granddad's shirts, Macklemore (whose real name is Benjamin Hammond Haggerty), has been going through quite a change himself. And ya'll, it's a shocker.
So, Macklemore's transformation started like this…
With a baby moustache and tiny goatee. No biggie so far.
Then, Macklemore started sporting a fuller, more luscious moustache and goatee – still nothing too over the top.
Afterwards, the 37-year-old started taking tips from the internet and wanted to bring prom fashion back.
And now… Well, are you ready for this? (Honestly, I don't think anyone would be ready but here you go…)
Macklemore circa September, 2020 – 
Who knew the rapper could grow such gorgeous locks?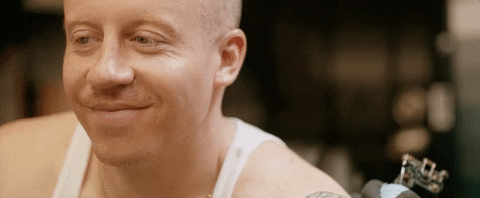 Are you as shocked as we are?
Well, what do you think? Do you dig his new look? Give it time to grow on you and you may never want him to go back!