Professional mixed martial artist and amateur wrestler Ben "Funky" Askren, who was a part of the 2008 US Olympic Team Member and National champion, has apologized to the world after being knocked out by YouTuber Jake Paul in a UFC fight over the weekend.
Sorry world 🙁

— Funky (@Benaskren) April 18, 2021
Within two minutes of the fight (and in just the first round), the 24-year-old YouTuber clinched a 3-0 victory over Askren. With his portfolio – 19 wins and just two losses in MMA – the results are rather shocking. After the fight, the retired Mixed Martial Arts athlete said that any sort of ridicule or criticism he was to receive would be very much deserved. Speaking to reporters, Asken stated:
"I didn't let the MMA community down, I let the world down. People ******* hate Jake Paul, and they wanted me to make him miserable."
However, reception following the bizarre event is heavily centred on questioning the legitimacy of the whole event. 
View this post on Instagram
The scrutiny came as Askren, who was reportedly so embarrassed that he pledged that "he wouldn't fight again", would be taking his $500,000 paycheck from the fight and focusing on coaching wrestling. The internet, obviously, did not go soft on them. The responses came in at godspeed, as you would expect, with many accusing the fight of being rigged.
Jake Paul after beating a retired man in a rigged fight pic.twitter.com/KRxZnh3XCb

— El Capon 🇪🇸🇪🇸 (@capondcfc) April 18, 2021
put him up against someone his own size and is a boxer and he's done for

— Tom (@MerlinPercules) April 18, 2021
FaZe clan founder, Thomas "Temperrr" Oliveira, scoffed at the whole debacle, responding  with:
lmk if u wanna fight someone that will actually fight back @jakepaul pic.twitter.com/VvniQublL6

— FaZe Temperrr (@Temperrr) April 18, 2021
Professional wrestler, Chris Jericho, laughed off the fight, sarcastically congratulating the YouTuber:
And of course, we have the memes:
Video of Jake Paul and Ben Askren fight. #AskrenVsPaul pic.twitter.com/KtzvEbvqIS

— Gavin (@Gavin_______) April 18, 2021
Jake Paul after beating a 73 year old arthritic retired accountant in his next fight: pic.twitter.com/iLz22vKqYf

— Evgeni Jenkins (@EvgeniJenkins) April 19, 2021
D-list celebrities on their way to getting KO'd by Jake Paul pic.twitter.com/w4Fmoig7nm

— Mr. Woo Woo (@alpasasi) April 18, 2021
Jake Paul – being Jake Paul – responded very lightly to the claims of the fight being rigged:
Everyone saying the fight was rigged is tweeting off their moms WiFi

— Jake Paul (@jakepaul) April 18, 2021
UFC heavyweight and lightweight champion Daniel Cormier however, was not too happy about the result and had comments of his own. 
Cormier lamented:
"Now this dude Jake Paul gets to pretend to be a fighter for a little bit longer. Ultimately, he's going to have to fight somebody who can actually fight and then when he does we're going to see what this kid is about, I guess."
Viewers, who paid $50 to watch the pay-per-view match, were also not satisfied with what they witnessed. 
"This the saddest thing I've ever seen fam," wrote one Twitter user. "Ben Askren got KO'd in less than a round, let the whole world down. We're never getting rid of Jake Paul are we?"
Overall, it was crazy to see a YouTuber KO an MMA athlete. Where does the physical sport go from here?  We're definitely keen to see the future of it.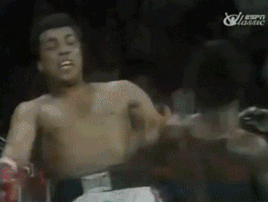 *Cover image credits: Jeff Kravitz/Getty Images for Triller / @jakepaul