After making the biggest TV debut on Netflix following the introduction of the 'Top 10' feature in 2020, 'Lucifer' has amassed an almost cult-like (pun unintended) following with its equally attractive and talented cast as well as the story's ability to somehow meld its witty banter, sarcastic humour and deep, emotional meaning into its scripts. As such, when it was announced that 'Lucifer' wouldn't be continued past season 4, fans were livid; going as far as to petition for the show to continue. Thankfully, Netflix swooped in (again, pun unintended) to give the fans a fifth and – supposedly – final, season. The plan was that season 5 would consist of 16 episodes that will air in two separate, eight-episode batches and that would be the end of the show. BUT, like the gift that keeps on giving, Netflix managed to wrangle in the cast and crew for season six,  a "final, FINAL" season.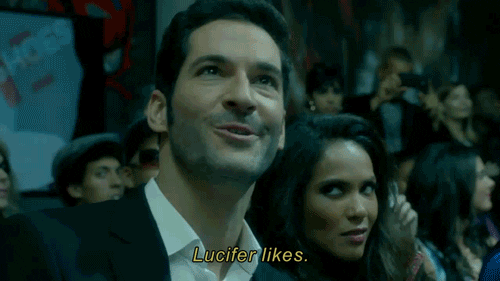 However, with the production of season 5 suspended as a result of the pandemic, when will we get to see the rest of season five (part 1 dropped in August last year) and when can we expect season six?
View this post on Instagram
Initially, fans and pundits expected the second half of season five of 'Lucifer' to drop in Q1 of 2021. However, with March nearing its end and Netflix's list of April releases devoid of the shows name, it doesn't seem likely that we will see it that soon. What we do know is that most of part two has already been filmed. South African actress Lesley-Ann Brandt, who plays the butt-kicking, fiery demon Mazikeen, let slip to ET that the Lucifer crew had actually made it all the way up to half of the finale before production had to be shut down.
"I think it was probably a really tough decision for them, but we were so lucky because 99 per cent of our show was shot,"
However, not long after, Tom Ellis refuted what was said, stating that in fact, the crew had only gotten as far as halfway.
"We were about halfway through it. So we go back, we start with that, and then we go straight into season 6."
Now, considering how it's been months since production picked back up in September last year and taking into account the amount of divine editing there probably will be in the last half of the season (what with 'God' finally making his appearance when he sees his beloved songs having a go at each other), we might have to wait until mid-2021. Or, maybe not? Dennis Haysbert, aka 'Dad' to Lucifer and Amenadiel, recently teased that "all shall be revealed soon."
Fans all over the internet are asking when Part 2 of "Lucifer" Season 5 premieres! All I can say is … all shall be revealed soon. Stay tuned to my Social Media pages for release info! pic.twitter.com/x6dXSZlDcj

— Dennis Haysbert (@DennisHaysbert) March 25, 2021
And just yesterday, Netflix announced that Lucifer season 5, part 2 will premiere on May 28!!!
Here to share some exciting news that you definitely did not already know:

Season 5B of Lucifer premieres May 28! pic.twitter.com/JFWx9ecH9X

— Netflix (@netflix) March 29, 2021
In true Netflix fashion, we can expect to see teasers and trailers on their socials closer to the May 28th release date, so get ready!
*Cover image credits: @lucifernetflix