Once dubbed "an unlikely success", the 'Queens Gambit' defied expectations by becoming the "the most-watched series of the day on Netflix" (for the 28th of October 2020), reaching over 62 million households since its release and pushing the sales of chess sets through the roof. But lead actress Anya Taylor-Joy found more than just fame in the series (she picked up a Golden Globe nomination for 'Best Actress in a Limited Series' and a nomination at the Screen Actors Guild Awards for 'Outstanding Actress in a Limited Series), she found meaning in the show.
"The show also has a wonderful message: Even if you're brilliant, you still need help. We work better with support, and I think Beth sees the beauty in the support that she garners eventually."
With that being said, would the American-born Argentine-British actress be up for a sequel? In a recent interview with Deadline, Taylor-Joy drove into what the record-breaking show meant for her, for the audience and what possible future could befall the complex character of Beth Harmon.
View this post on Instagram
And to answer the biggest question of all – "Will we see more of Beth Harmon?" – the 24-year-old said:
"It's so surreal and very wonderful that people want a second season, because we never thought about it, there was no discussion about it. That said, never say 'never' in Hollywood."
Ooff, so that's not exactly a yes… but… if given the chance, what more of 'Beth Harmon' would Taylor-Joy like to bring to fans?
"It would be very interesting to see how Beth would be as a mother, now that she's sober and more cognizant of the demons that pull her down,"
View this post on Instagram
And Taylor-Joy wouldn't be against taking up the mantle of the prodigal chess-player, having told Town & Country last year that she "adores the character" and "would certainly come back" if asked to. After all, she says that the character came easy to her.
"With Beth, it was instincts on a whole other level, I never had to reach for anything. They just had to yell 'action' and something would happen. "
But, unfortunately, even with Taylor-Joy's enthusiasm to participate in a continuation of the story, creator Scott Frank and EP William Horberg have already given their thoughts on the possibility of a second season. With the series meant for release as a "limited/mini series" and based on a 1983 novel of the same name – written by Walter Tevis, and devoid of a sequel – there probably won't be a second season in the near future. Horberg told Town & Country:
"The last scene feels like a beautiful note to end the show on, so I'm not sure if we want to go on. Maybe we can just let the audience imagine what comes next."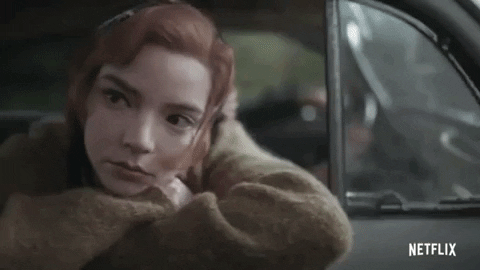 *Cover image credits: Netflix