One of the most iconic mockumentary-style sitcoms in television history has to be: The Office.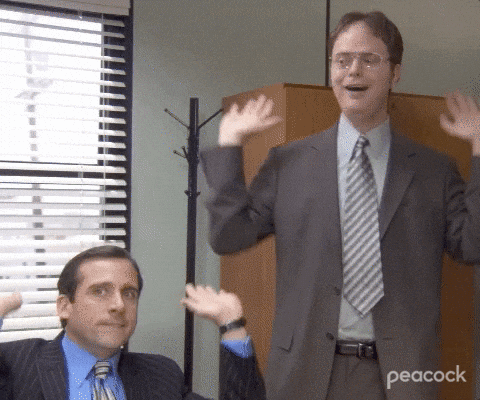 Working as an adaptation of British series of the same name, its introduction in 2005 went on to spawn a whopping nine seasons. However, after the series ended in 2013, fans were left with nothing but reruns and already available bloopers. Now, just when we'd thought we'd seen all the magic that the cast had put into the show, we're now getting footing from as far back as 17 years ago. To commemorate the shows move from Netflix to NBC Universal's new streaming platform, Peacock, fans are being treated to deleted scenes and footage that had been buried deep within the archive.
The first video features throwback footage of:
• A set tour featuring Steve Carell and Rainn Wilson
• A deleted scene of Michael Scott explaining Dunder Mifflin's dedication to using recyclable toilet paper
• A hilarious music video-style webisode starring Kelly Kapoor and Erin Hannon
• An unused cold open about Jim Halpert and Pam Beesly tricking Dwight Schrute into thinking that he's in 'The Matrix'
On top of that – they've released never-before-seen interviews of the cast from 17 years ago. Jenna Fischer had said, way back when, that the cast didn't have a script when auditioning for the show and instead were asked a series of questions that they'd had to answer as their characters. The 5-minute video includes takes from John Krasinksi, Jenna Fischer, Steve Carell, and more of the cast sharing their thoughts on the then-unaired show. One of the more intriguing aspects of the interview is the insight that Steve Carell shared about how the show would be received in the US. Even back then, the comedian was well aware of how much of a hit the should would go on to become because he believed:
 "People can identify with a lot of these characters 'cause they're real. They do exist. They're not plucked out of thin air."
Now, I'm going to hide in a corner of my office and ugly cry because I miss the show.
*Cover image credits: Instagram / @theoffice