What do you mean it's already 5 in the morning???? *hits 'next episode'*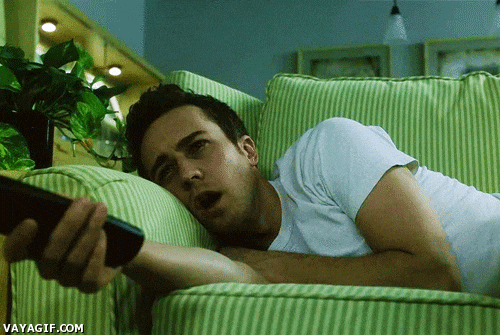 Some shows are just so addictive and most of all, binge-able. The next thing you know, you've been sitting in front of your TV for hours upon hours, despite your eyes begging you for sleep! But hey, you only live once! – Okay, no, it's really important that you get at least 7 hours of sleep. So, on the days you do have time – like the weekends! – check out the top 5 Korean dramas you desperately need to watch: 
1. The Uncanny Counter
Have you seen "Ghostbusters"? Then you will like this drama! It tells the story of a group of people with special abilities. Called "Counter", they hunt down evil spirits who have escaped the afterlife while juggling their responsibilities at a noodle restaurant. 
2. Sweet Home 
If you are into horror, then you will definitely enjoy the adrenaline rushing through your veins with this one. The show is about a guy who moves into a new apartment complex after he lost his family. He is depressed and he is alone in a strange new home — it's the perfect set-up for a horror story! Scary things start occurring so please be advised to avoid watching this at night. 
3. Run On
Ki Seon-Gyeom is a popular sprinter who ends up becoming a sports agent. In a cute boy-meets-girl kind of way, he meets Oh Mi-Joo, who is a subtitle translator for movies.  Mi-Joo believes they are destined to be together, and so begins their budding romance!
4. Private Lives
This story will have you spinning! Cha Joo-Eun becomes a con woman after watching her father rise and fall at his own game. Joo-Eun ends up spending time in prison, and when she returns to society, she comes across Lee Jeong-Hwan. It's all sugar, spice and everything nice until Joo-Eun is left at the altar on her wedding day. She is told that Jeong-Hwan is killed in a car crash, but Joo-Eun doesn't think so…
5. The School Nurse Files
The show tells the story of a part-time nurse who fights…jelly monsters. And what are these 'jelly monsters', you ask? They are human desires, feelings, and spirits that can become dangerous! These creatures begin appearing at Eun-young's school and causing problems. Together with a fellow teacher, Eun-young fights to keep the students safe and solve the mysteries that come along. 
Ready for an intense binge-watching marathon? Your time starts…now!
*Cover image via 

South China Morning Post