Will Anya Taylor-Joy show off her fast moves on the chessboard again (which, btw, actually really happened – they were not sped up!)?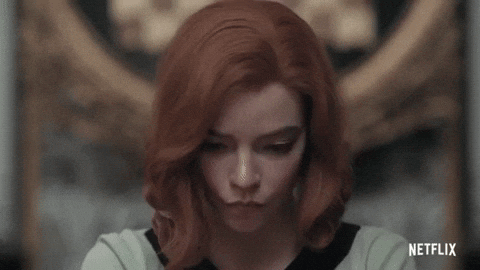 The 25-year-old actress – who won a Golden Globe, SAG Award, and a Critics' Choice Television Award for her performance in The Queen's Gambit series – has revealed that she still holds hope for the possibility of a second season, admitting that she'd like to see her character Beth Harmon embrace a "Bowie phase". According to ELLE's May 2021 Rising Stars issue, Anya explained why she isn't ruling out a return to the Netflix drama just yet.
View this post on Instagram
Based on Walter Tevis' novel of the same name, the series is classified as a mini-series – and means just that; a series that tells a story in a predetermined, limited number of episodes. However, following its release, the series proved more successful than expected. becoming Netflix's most-watched scripted miniseries. Now, a lot of the time, the leads of successful shows don't see the need to go back to revisit their character (similarly, Regé-Jean Page is not returning for 'Bridgerton 2'), but 'Queens Gambit' lead Anya Taylor-Joy has no qualms about picking up the story of Beth Harmon again. She says:
"It would be silly of me to go, 'There's never going to be a second series,'A nd then I'm 40, and [co-creator Scott Frank]'s like, 'Yo, how do you feel about this? You want to go back?'"
But where sound Season 2 Beth Harmon be?
"I'd like Beth to pick up Benny and spend some time with him in Russia, just the two of them being snobby intellectuals together. And I hope she has a Bowie phase."
Of course, this isn't the first time that the idea of a second season has been flouted. Earlier this year, Taylor-Joy said she was "quite surprised when people started asking for season two". In fact, she had said:
"Never say 'never' in Hollywood."
Is Season 2 Of 'Queens Gambit' Happening? Anya Taylor-Joy Says…
Well, even if we don't get a second season, we are getting a musical! To say we're excited about what comes next is an understatement! Or, as Beth Harmon would say:
"Let's play,"