It's about fine time!
The wait will soon before for all you Marvel and Disney fans. Disney has officially introduced Disney+ for Malaysia and streaming services will commence from June 1st 2021. This will be the latest streaming platform that offers users international and local movies and tv shows.
Disney+ Hotstar Malaysia will be priced at RM54.90 for three months. Its availability is for users with both Android and iOS devices as well as Smart TVs. That's not all, the streaming service will also be available for those subscribed to Astro under the Astro Movie's Pack. Each registered account can support two concurrent streams, and the majority of content is available for download on mobile and tablet.
So what exactly can we expect from Disney+? Well, the streaming platform offers over 800 films and 18,000 episodes of popular TV series from Disney, Marvel, Pixar, Star Wars, National Geographic and more. This includes Disney Aladdin, Frozen II, Avengers, The Mandalorian, Hamilton, and The Falcon and the Winter Soldier.
The platform will also feature Malaysian content including films like "J Revolusi," Tombiruo," "KL Special Force," "Ejen Ali The Movie," "Upin & Ipin: Keris Siamang Tunggal," "Munafik," "Istanbul Aku Datang!," the Rock franchise ("Rock," "Rock Oo!," "Rock Bro!," and "Rock 4: Rockers Never Dai"), "Talentime, Mukhsin," "The Kid From The Big Apple 2," "Vedigundu Pasangge," "Evolusi KL Drift 1 & 2," "KL Gangster 1 & 2," "Gol & Gincu 1 & 2," "Guang" and "Redha and Roh."
Taking into account Malaysia's diversity, the site will also include a selection of Indian and Chinese-language content. This includes Hindi and Tamil language films and series "Thuppakki," "Pandian Stores," and "Vishwaroopam 2," as well as shows brought over from Star Vijay. Chinese films include Hong Kong-made titles "Infernal Affairs," "Linewalker 2," and "Ip Man 4", and mainland Chinese offerings include "The Deer and the Cauldron," "The Legend of Haolan" and recent Taiwan art-house title "Silent Forest."
Ahmad Izham Omar, executive director of content and creative at Disney Plus Hotstar in Southeast Asia, said:
"We look forward to continuing our deep-rooted support of Malaysian-made content and shining a well-deserved spotlight on inspiring Malaysian stories, filmmakers and talent."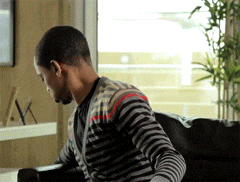 Safe to say, Disney+ is another streaming platform that is bound to have you glued to your sofa. The endless content will definitely have you going to the kitchen to grab another bag of popcorn. Ughh, can't wait!!!
Photo Credit: IGN SEA / THEHIVE.ASIA