Okay, so, Christmas 2020 isn't going to be like any other Christmas we've had in a while – that's a fact. But what is also a fact is that: Christmas can still be as fun while we maintain our physical distance and keep each other safe! Just as we've been keeping ourselves occupied for most of the year by finding new ways to connect with our loved ones online, this Christmas, let's take our Christmas parties virtual! And. don't worry, it doesn't have to be a 'quiz' heavy party – because there are tonnes of fun games that you can tweak to your liking to suit both the Christmas theme and the virtual party! Here are 5 that are bound to get tonnes of laughs this festive season:
Never Have I Ever – Christmas Edition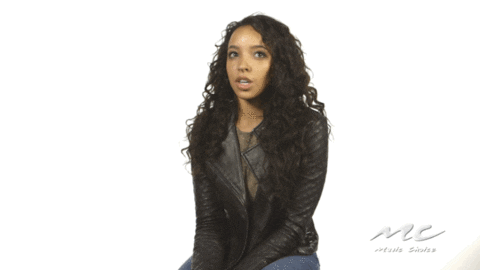 While the game is more famous for it's inappropriate connotations, it doesn't always have to be that way! 'Never Have I Ever' is a simple, straightforward and quick game that will help you get the conversation going and allow you to learn more about your 'guests'! Have them hold up three to five fingers, say things that they've never done (Christmas related, of course!) and then get them to put a finger down if they have done the deed. You'd be surprised how many people actually haven't done things that could be considered "typical Christmas' activities! For example, never have I ever last-minute Christmas shopped, and those who have (guilty), put their fingers down. Some examples are:
"Never have I ever… baked gingerbread cookies,"

"Never have I ever… gone Christmas caroling,"

"Never have I ever… watched The Nightmare Before Christmas,"

"Never have I ever… left cookies out for Santa Claus,"

"Never have I ever… taken a picture with a mall Santa,"
Switcharoo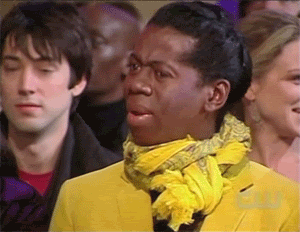 Now, this one requires some prep beforehand and one person to man the game. The task is simple:
Ask trivia questions – involving celebrities, characters, or well-known figures – that people would know the answer to.  However, the catch is: the answers need to be said with the first letter of the first and last name switched around. For example:
"Who is known to scream 'Pivot' during an iconic scene in 'Friends'?"
Answer: Goss Reller
Sounds simple enough? Watch as people try to do quick maths in an attempt to get the switch right! Other prerequisites are up to you – would you like to time them? Have the first person with the most answers win? Get them to type instead of shouting out the answer? The floor is yours to decide!
Ugly Christmas Sweater Contest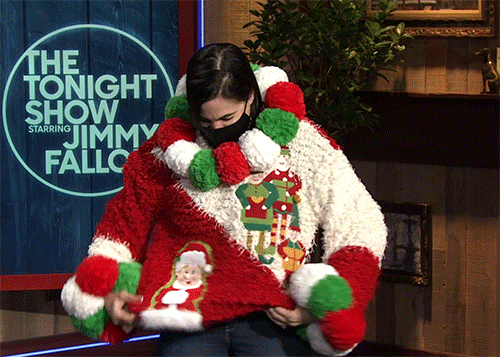 There are two ways to do this:
1. Get everyone to wear their ugliest sweater and reveal them from the get-go.
2. Ask everyone to wear a plain sweater they wouldn't mind messing up and hold a contest: whoever can come up with the UGLIEST sweater with whatever they have around them in a given amount of time, wins!
Name / Hum That Tune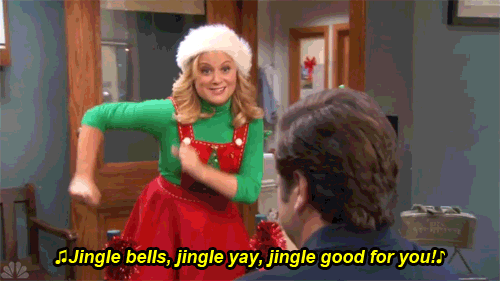 Again, two ways of playing this:
1. The organiser picks a tune to play out (for anywhere between a second to five, but don't make it too easy!) and the rest have to name the tune. Players can shout out their answers, write it down or type it out – it's up to you!
2.  Why not get people to hum the tune of the song? Pick a category (movies, tv show theme songs, emo 00's, etc) and have people hum the song while others guess. Leave it open to the group to decide if the song was hummed well – or if it didn't sound anything like what it was supposed to!
To make it more 'kan cheong' (nerve-wracking), you can add penalties for those who fail to answer or guess incorrectly.
(Psst! Want to take it up a notch? Make it a rule that all this must be done – from giving the tunes to answering the questions – without showing any teeth!)
Christmas Scavenger Hunt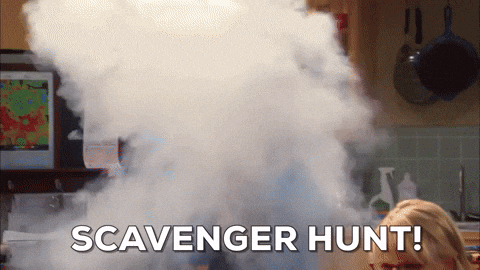 It's up to you to decide how to play this one but it's simple enough to get people on their feet and scrambling to win! Make up a list of Christmas items that would typically be found in the home and call them out one by one; the first person to come back with the item, wins! While you can make up the list yourself (localise it a bit, lah!) there are tonnes that can be found online so you can get the game going at that very moment!
And there you have it, folks! Don't let the distance bring you down when we've got so many ways to stay connected!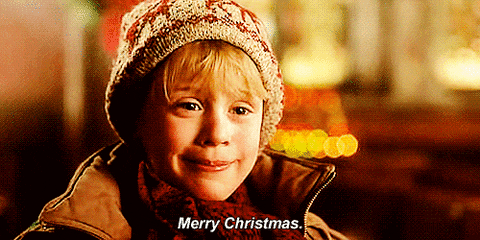 *Cover image credits: Photo by Eugene Zhyvchik on Unsplash