How To Prevent 'Maskne': Stop Breakouts Caused By Wearing Face Masks
Keep that mask on!
"Maskne" is a thing – Urban Dictionary has confirmed it. And if you've been blessed without acne this past MCO your clean streak might just come to an end after going out with a face mask on. While stress-induced acne is nothing new, "maskne" is now something to add to your list of "skin issues to watch out for". "Maskne" happens as a result of face masks causing moisture, sweat, oil and dirt to be trapped on your skin. What happens then is that you start to see acne, little bumps, inflamed hair follicles, irritation, pressure sores, broken blood vessels, contact dermatitis and more. These are going to appear in really obvious places, like your cheeks and nose, where the mask rubs on your skin.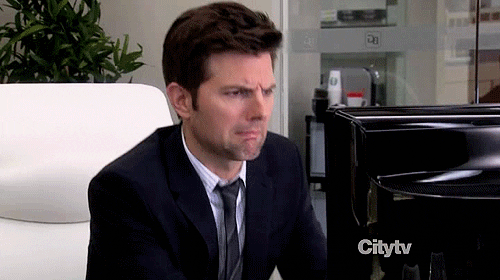 But don't start freaking out just yet. While clogged pores and trapped bacteria sound scary, you can protect your skin. It won't be easy (there is nothing 'easy' when it comes to skincare) but "maskne" is manageable – as long as you commit to avoiding it. So here's how to protect your skin from breaking out while protecting yourself from COVID-19:
Keep your skin clean
Dermatologists advise that you wash your face before putting on and after taking off your mask. If this seems like a stretch, think of it this way…
If your skin is oily and dirty even before you put on your mask, imagine what would happen after you slip it on. Your mask will trap that dirt, build up moisture and then rub it all in every time your face moves.
However, with that being said, you also don't want to overwash your face. Twice or three times a day is the maximum – you still want your skin to retain its natural oils (to avoid dry skin). Using gentle face washes that contain salicylic acid or use sulfur as it's base rather than those with harsher ingredients (like scrubs). Salicylic acid contains anti-inflammatory benefits and sulfur-based face washes kill acne bacteria without causing irritation.

Cetaphil Daily Facial Cleanser (RM59.90/Shopee), NEUTROGENA Oil-Free Acne Wash (RM47.50/Watsons), HADA LABO AHA + BHA Face Wash (RM35.90/Watsons)
And if you prefer to have makeup on under your mask, go for oil-free, noncomedogenic (does not block pores) foundation [Maybelline Fit Me Matte & Poreless Foundation is one of the cheaper options that works well!].
Keep your skin hydrated
More often than not, the root cause of skin irritation and breakouts is dehydration. When your skin is hydrated, you have an extra barrier that keeps dirt and bacteria from seeping into your skin. It also protects your skin from being irritated by the face mask rubbing against it. The thing that will give your skin this added protection (you know, other than by drinking water) is by using the right moisturisers and serums. Again, utilising oil-free products is best but pairing them with creams that contain hyaluronic acid will be effective in creating that barrier of hydration.
The Ordinary Hyaluronic Acid 2% + B5 30ml (RM35.90/Shopee), CeraVe, AM Facial Moisturizing Lotion with Sunscreen, SPF 30 (RM88/iHerb)
Remember, it's important to stop your skin from drying out and reacting to the moisture trapped in your mask by keeping your skin hydrated!
Choose the right fabric for your mask
Choosing the right fabric for your mask can make a world of difference. Fabrics like polyester tend to trap sweat underneath them and those with rougher textures will cause irritation. To find a balance between protection from the airborne COVID-19 virus and protection from breakouts, use masks made from cotton or silk (or those that feel like silk). Not only do these absorb sweat, they are also softer and more gentle on your skin. When making your own masks, you can alternate the layers so that you have the softer layer on the side that is against the skin.
Choose to keep and use only clean masks
When using a surgical mask, it's easy to simply throw it away once used. But when we use cloth masks, we sometimes let our exhaustion, procrastination or laziness get to us and we forget to wash and/or clean our masks. We need to stop.doing.this.now. A dirty & germy mask is going to undo all your hard work leading up to this! Everything that we've already mentioned – dirt, moisture, bacteria, germs – is going to stay on your mask unless you wash it. Imagine spending all that money buying creams and serums and cleansers, only to put on the same dirty mask on your face – no amount of serum is going to protect you from the germs you stick on yourself!
At the end of the day, you want to ensure you have a mask on at all times and that you practice physical distancing. Stay safe!
*Cover image credits:
Girl: Photo by insung yoon on Unsplash
Guy: Photo by Josue Ladoo Pelegrin on Unsplash