2020 has been a rollercoaster, to say the least. There's no need to go into all the upsetting and anxiety-inducing events leading up to where we are today but we've been dealing with this invisible enemy (COVID-19) for almost half a year now (and we've come so far from when it first started!). For some, the evolution from our old lives into the 'new normal' may not have been as difficult as it has been for others but we're all affected in some way or another. And as it turns out, one of the ways in which we could all be experiencing a side effect of COVID-19 (without having to actually contract the virus) is through hair loss. So if this was you…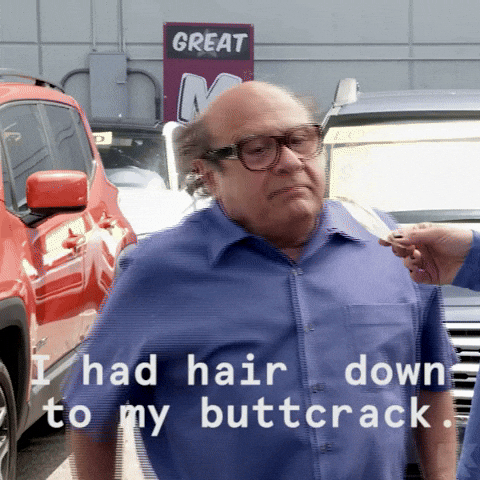 … but now you're finding more and more hair clogging your shower drain or lining your floor, it's likely that COVID-19 has more of an effect on you than you think. In fact, you may have come across actress Alysa Milano ('Charmed', 'Who's The Boss?') minute and a half video of her brushing her hair on Twitter as she demonstrates how many strands of hair come off at each brush (and no, it's not just a strand or two).
Thought I'd show you what #Covid19 does to your hair. Please take this seriously. #WearADamnMask #LongHauler pic.twitter.com/H0wCmzYswV

— Alyssa Milano (@Alyssa_Milano) August 9, 2020
And if you spend a lot of time on forums and social media, you'll find tonnes of people who are going through the same situation.
How does COVID-19 cause hair loss?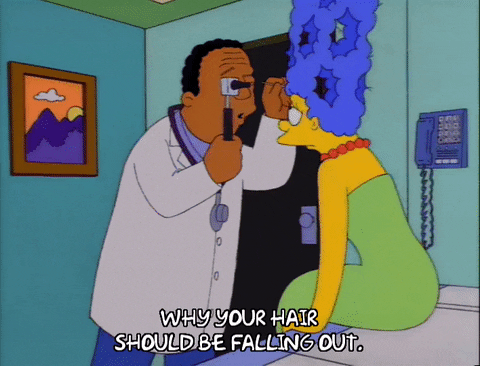 The simplest answer: it's caused by stress.
Known as 'telogen effluvium', when the body experiences instances of emotional, mental trauma or goes through an illness, the body will focus on healing the trauma and/or illness. When this happens, the energy put into hair growth (which is a lot, by the way) is diverted, causing your hair follicles to switch from their 'growth' phase to their 'resting phase'. Telogen effluvium then kicks in,  causing hair loss from the top of the scalp and resulting in a loss of up to 300 strands of hair a day (normal rates at 100 strands/day). This type of hair loss typically occurs about 3 months after the stressful event (i.e. in Malaysia, we went into lockdown mid-March so hair loss would have been more obvious around July/August).
BUT! As scary as it sounds, there is good news – hair loss as a result of telogen effluvium is often temporary, and the hair usually grows back.
So how do you stop stress from causing hair loss?
I wish it were as easy as to say, "Don't stress!" or "Take time to breathe", but at the same time,  it isn't as hard as you think to manage stress-induced hair loss. Here's what you can do:
Make small changes to your diet –
Sudden weight loss or a lack of nutrients (you know, for when stress makes you lose your appetite) can also lead to hair loss. By consuming more protein, you are providing your body with the building blocks and energy it needs to kick it into high gear. Eating food rich in protein – like meat, eggs, fish, beans, grains and nuts – is advised. Another aspect to consider is that an iron deficiency can also lead to telogen effluvium and thus, your diet would then need more red meat and green, leafy vegetables.
Avoid chemical and heat treatments – 
Bleaching, colouring, straightening, curling, perming, rebounding – whatever it is you have planned for your hair, put these plans on pause. The important thing right now is to avoid further damaging your already damaged hair. Getting heat-based treatments will only stimulate further hair fall. Yes, this includes your daily curling/straightening iron routines. As uncomfortable as that may sound (you're going to have to forgo your fave hairstyle for a little while), it will be even more uncomfortable when you realise your hair has thinned.
Manage your stress –
Whether you decide to opt for exercise, meditation or simple journaling – it takes conscious effort to manage your stress and anxiety but it is wholly possible. By doing more of the things you love (be it cooking, cleaning, writing, listening to music, dancing) and keeping yourself active (through activities like gyming, a fixed fitness regime or yoga), you're able to stimulate the release of endorphins, giving you and your body a healthy dose of goodness to combat the negativity.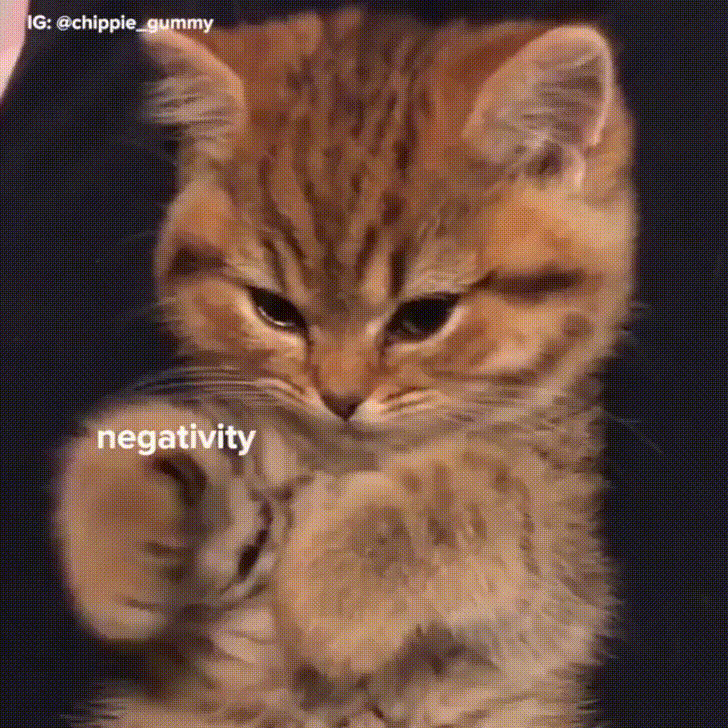 One thing we need to address is the fact that, while a majority of people who experience telogen effluvium find that the issues resolved without the need for professional help, there are people who find that the hair loss continues. In these cases, it is important to consult a medical professional, dermatologist or trichologist to find out the root cause of the disturbance in your body. So always pay attention to your body, it's always trying to tell you something!
*Cover image credits: Image by Martin Slavoljubovski from Pixabay