2020 hasn't made gifting easy, with many having lost their source of income or facing cuts to their monthly earnings. With that being said, there shouldn't be pressure to give the "perfect" gift – heck, the fact that you're here and want to give a gift in the first place?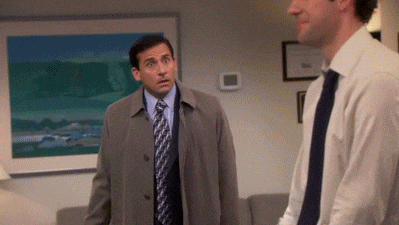 So here are a few options for gifts (for Christmas or otherwise, really!) under RM50 that are a mix of eco-friendly and practical while ALL being from local brands (#supportlokal!). Another plus? You can have these gifts shipped directly to your recipient (thus, maintaining a safe physical distance).
Lilin+Co Scented Candles (RM20)
View this post on Instagram
Gift your loved ones with soy wax candles so they can end 2020 with relaxing scents! Made using IFRA standard fine fragrance oils, essential oils and natural extracts that are also phthalate-free, these candles are also eco-friendly and come aesthetically beautiful packaging. There's even an option to customise your gifted candle with the name of your loved one (but of course, this will come up to more than the price stated above).
Artsy Tote by Tragikomedi (RM50)
View this post on Instagram
This local brand has successfully combined both the tragic and comedic in their items – as seen in their tote bag above! Perfect for your artsy friends, the tote bag is one of the many options available (they also have an uber-cute 'Bintang/Bintang' tote bag and a Malaysian staple 'Makan mana' tee).
Collapsible Lunch Boxes (RM35.50)
View this post on Instagram
This gift is perfect for your foodie friend! Not only will they get to conveniently bring their lunch around, but this also allows them to 'ta pau' food without having to worry about adding on to the waste already present in landfills. Made of food-grade silicone, the collapsible lunch boxes are leak-proof, can be used in refrigerator and microwave oven. It's available in 7 different colours too!
KINTRY Artisan Snacks Christmas Gift Box (RM38.90)
View this post on Instagram
While we're on the subject of food – who wouldn't love snacks? If you're worried it may not seem 'Christmassy' enough to give food, KINTRY offers Christmas gift boxes with themed decor: a ribbon that's handwritten with a note of your choice, shredded paper decor and 2 candy canes. With their "Christmas Gift Boxes 7 Mini", you get to choose 7 different mini packs of snacks to be included in your yummy gift!
Gift Card (With A Cause!) (RM-It's-Up-To-You!)
View this post on Instagram
Just like any regular gift card, load up the card with the desired amount and your recipient can redeem the card at any 1 of 20 independent shops (including zero-waste bulk stores, eco-fashion and beauty outlets, yoga studios, delis and eateries) until December 2021. The best part? 13% of sales from the gift cards will go to The Lost Food Project, a Malaysian nonprofit organisation that's dedicated to rescuing 'lost' food (excess food) and sending it to the people who need it most.
*Cover image credits: Photo by Loren Cutler on Unsplash