Ah, TikTok. An amazing place to unleash your creativity and a black hole that – once you get into – makes it hard to get out off. I can't be the only one who's been sent a TikTok, opened the app to view it and suddenly… it's three hours later and I'm watching dancing chickens.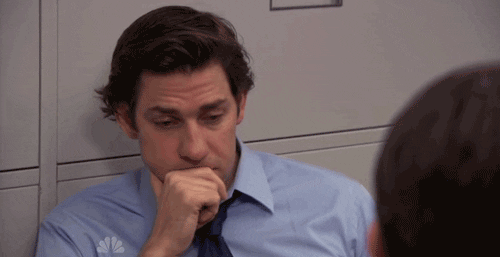 But even if you don't spend hours on end on the app, the songs that are using in the countless videos on the app end up playing in our heads for hours on end. Whether it's new music that's been formulated for TikTok or old ones making their way back to the charts through viral challenges, here are a few of the more popular songs on TikTok in 2021 so far.
'It's Gonna Be Me' by 
So this one is now, well, pretty seasonal. It seems that every April, we're treated to thousands of TikTok's to *NSYNC's 2000 hit, 'It's Gonna Be Me'. Playing on the fact that the word 'me' seems to sound like 'May', the memes and TikToks to the song around this time of year are endless. However, but this year, *NSYNC member Lance Bass decided to kick it up a notch and set a dance challenge rolling.
'Kiss Me More' by Doja Cat feat. SZA
Okay, it doesn't help that this song is a bop (caution: it does have cursing). But thanks to the songs ability to sound amazing no matter which 15/60 seconds you choose to use in your TikTok, it's bound to make your TikTok ✨ that ✨ much better.
'Deja Vu' by Olivia Rodrigo
If you haven't already seen the video nor the corresponding TikTok challenge (#DejaVuChallenge), TikTokers are basically using the Inverted Filter to get a similar mirror-flip effect that the 'drivers license' star has in her music video. The song already has over 1.5M views made with it!
But… be warned:
This Viral TikTok Filter Could Be Damaging To Your Mental Health (Without You Realising)
'Rasputin' by Boney M.
With over 4.5 million views, we're seeing a comeback of this iconic 1978 song by Germany-based pop and Euro-disco group Boney M. The 'Rasputin Challenge' can be credited to the reemergence of this song, which sees both men and women flexing their muscles to the lyrics:
"There lived a certain man in Russia long ago / He was big and strong, in his eyes a flaming glow,"
'Please Don't Go' by Mike Posner
Probably the cutest challenge on this list involves people, their pets, the wind and some scarf/sunglasses action to Mike Posner's 2010 hit, 'Please Don't Go'. The challenge starts off rather unassuming and then BAM! you get hit with some rather dramatic scenes of people and their pets on a getaway drive.
Of course, as cute as this is, we do not wish to support nor do we condone driving without both hands on the wheel and your pet safely secured in their carrier. Safety first!
Local Influencer Called Out For Endangering Road Users After Seen Playing With Cat While Driving
*Cover image credits: *NSYNC YouTube / Boney M. YouTube  / @dojacat