It used to be a laughing stock of an idea, the possibility of a rapper being a big name in the sneaker industry. How could they beat NBA superstars and gain respect from the original footwear icons? But then, along came Kanye West and his innovation. He makes an unimaginable amount of revenue from his footwear brand. In 2019, Yeezy was valued at almost $3 billion – with the 43-year-old the sole owner. But, the brand is known for some out-of-this world designs. So what will we do? Rank some of them from the best to worst (in no particular order), of course!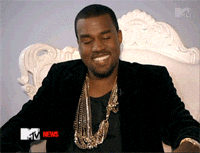 Yeezy Crepe Sneaker
These look alright. Clean and simple, minimalistic design. But, once you check the price tag and you'll go…nahhh. Because they're $450 (RM 1858).
Adidas Yeezy Boost 700 MNVM
This shoe, no matter how long you look at it, will always be a weird one. It looks and feels like it shouldn't have happened and it leaves you wondering; who actually bought this? Also because it's actually up for bidding at a rate of up to $557 (RM 2300).
Adidas Yeezy Calabasas Powerphase
This one looks good, to be honest. I would actually love to slip this one. But if we're fair, this show wasn't designed by Kanye other than some slight tweaks. If we're ranking sneakers based on design, this doesn't have much but hey, I guess you can say less is more.
Adidas Yeezy Boost 350 Y2
This shoe, to date, is the easiest to obtain. It's also the most important shoe made by Kanye. If you were to see someone wear a shoe made by West, this would be the one. Maybe when it was first released, it was difficult to see this as stylish as the design was a bit abstract compared to your usual sneakers, but somehow it made its way into the industry.
Adidas Yeezy Boost 700
This shoe probably has the best design out of all. The colours and silhouette really come together to form a work of art. You'd see a lot wearing this one — for those who can afford it, I should say. A pair of these cost $240 (RM 991)
So for those Kanye West and sneaker fans out there, was your favourite mentioned?
*Cover image credits: CNN