Following Disney's acquisition of 20th Century Fox, the question on everyone's minds is: will we be seeing some of the biggest superhero names finally make their way into the Marvel Cinematic Universe? These include the X-Men, Fantastic Four and Deadpool. Well, it looks like we've got the answer for the future of one of the three.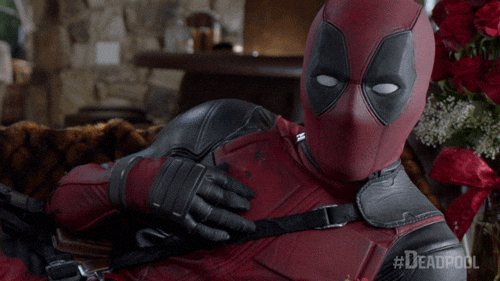 The announcement is an exciting one for an already busy, busy, busy MCU. Not only is Marvel gearing up for the release of 'WandaVision', but they've also confirmed plans for another 11 different Marvel TV shows. On top of that, they've had to deal with and adjust to the loss of 'Black Panther' star, Chadwick Boseman. Thankfully, they've managed to slip in the time to let fans know what the future of Wade Wilson looks like with the Marvel Cinematic Universe. After all, Deadpool was the underdog that came out on top of the list of fan favourites. With the release of the first movie back in 2016 due, it proved excellent in its ability to break the fourth wall despite being low-budget and R-rated. But how will the violent, inappropriate and expletive-ridden character fit into the PG-13 universe of Marvel and Disney?
View this post on Instagram
Marvel Studios president Kevin Feige (and the primary creator and producer of the MCU franchise since 2007) confirmed with Collider that the R-rated mercenary will be keeping his violent, inappropriate and expletive-ridden ways along with his rating. Naming the Molyneux sisters (Lizzie Molyneux-Logelin and Wendy Molyneux of Bobs Burgers)  as writers, he stated:
"It will be rated R and we are working on a script right now, and Ryan's overseeing a script right now… It will not be [filming] this year. Ryan is a very busy, very successful actor. We've got a number of things we've already announced that we now have to make, but it's exciting for it to have begun. Again, a very different type of character in the MCU, and Ryan is a force of nature, which is just awesome to see him bring that character to life."
So, it's not allllll good news. While it's great that we will be getting a Deadpool 3 – we're going to have to wait quite a while. As mentioned by Feige, Reynolds is in high demand – especially with production schedules disrupted by the pandemic. Amongst the projects that Reynolds is involved in are 'The Hitman's Wife's' , 'Red Notice' and 'The Adam Project', all of which have had their release dates delayed.
Nevertheless, 44-year-old Canadian has taken the time to weigh in on the announcement with a (hilarious) mission for his mercenary:
"First order of business: Find the guy who killed Bambi's mom. #Deadpool3"
View this post on Instagram
With that being said, when can we expect Wade Wilson to make his MCU debut? With the MCU currently juggling Thor 4, Spider-Man 3, Doctor Strange 2, Black Panther 2, and Captain Marvel 2, we probably will only get to see Deadpool 3 in 2023 (at the earliest). But, given the MCU's love for cameos, we may be seeing Deadpool pop up in one of the abovementioned films or even in the TV shows slated to be released over the next year or two.  So fingers crossed we will get to see Deadpool alongside some of our favourite heroes soon!
*Cover image credits: Instagram/ @deadpoolmovie