With the country registering as many as 3,000 new COVID-19 cases daily, on January 11th, Prime Minister Tan Sri Muhyiddin Yassin has announced a second round of the Movement Control Order (MCO) — applied to six different states — Selangor, Penang, Melaka, Johor, Sabah, Kuala Lumpur, Putrajaya and Labuan. As this is the second time that Malaysians are finding themselves at home for an extended period of time, we seem to be more prepared. Case in point, one of the trending topics on Twitter following the MCO2.0 announcement: Dalgona 2.0.
Of course, it didn't take long for netizens to hop onto the trend and introduce the "upgraded" version of the viral drink.
RESEPI DALGONA PELBAGAI FLAVOUR MCO 2.0 pic.twitter.com/x3OeyoYDW0

— FoodPornMalaysia (@MalaysianFoods) January 11, 2021
But, maybe it's time someone shared a recipe for Dalgona 2.0 with this ingredient:
Dalgona Coffee 2.0 – Now with Cheese Cream!

Because Malaysians love to put cheese in everything.

— Danyll | دانيل 🇲🇾 (@bombolonyll) January 12, 2021
As of yet, there's already a healthier, non-caffeinated version for Dalgona 2.0 supporters: Golden Milk Dalgona
This takes a traditional Indian recipe (that includes the use of turmeric) and gives it the Dalgona twist. The benefits of adding turmeric to your Dalgona milk drink is that it is right in antioxidants. This helps your body fight cell damage – protecting it from oxidative stress and lowering your risk of contracting infections and disease. While this recipe requires a few extra ingredients (like egg whites, and spices like cinnamon and ginger) it's definitely a healthy upgrade that should be given a shot this time around!
But let's not ignore this one is the hard truth…
Some people be like LETS GOOOOOOO DALGONA 2.0 hey I haven't even started the 1.0

— Seri Amerta (@HisyamAzizi) January 11, 2021
So maybe, take this time to FINALLY try out the sweet treat that took over social media almost a year ago. After all – on a more serious note – it's important that we follow the standard operating procedures and restrictions put in place to curb the spread of COVID-19. While the news of a second MCO is not ideal (what with it affecting jobs, business, education and more), it is a step towards fighting this pandemic. With that being said, it's essential that your mental health is taken care of during this time. Be aware of the signs that you or your loved ones may be struggling and show yourself and those around you a little extra love. If you'd like to talk to someone (but don't want to burden your loved ones or are shy to share with them), give Talian Kasih a call at 15999 or drop them a message on WhatsApp at 019-2615999. Let's continue to support each other through this!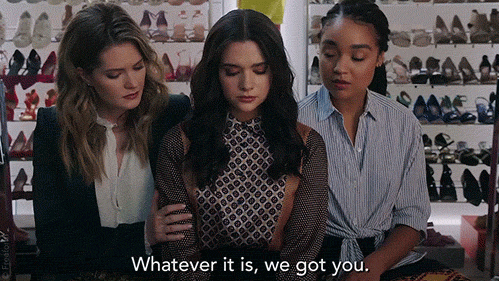 *Cover image credits: Photo by Chelsea Audibert on Unsplash