For a little over the year, we've heard news of how the pandemic has affected the livelihoods of many. In 2020, Malaysia's unemployment rate was at the highest it'd been in a decade. Now, things are slightly better, with a majority of the economic sectors open again and the economy slowly recovering. BUT.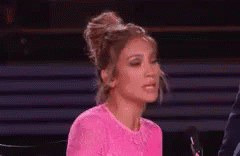 This is absolutely not a reason to go about tossing money into the air – heck, one should never toss money ANYWHERE.
Recently, a video published by Malaysian YouTubers "Wire Putus" has gone viral – for the wrong reasons. The video, titled "Baling 10 ribu ringgit at orang awam" (Throwing 10 thousand Ringgit at the public) showed the YouTubers walking around Bukit Bintang (a busy thoroughfare with upscale malls and luxe fashion boutiques) and throwing RM10,000 of what seems like RM 1 notes in the air.
Not only do they do this in front of a prominent mall in Bukit Bintang, but they also continue to toss money in the air as they cross at the crosswalk. Anyone who's been to Bukit Bintang would know that the road is often congested – not only with throngs of people but with buses, cars and motorcycles zipping about. As the YouTubers throw the money, people can be seen stopping to try to collect as much as they can. Cars can be heard approaching the passerbys who were rushing towards the road to pick up the cash.
A security guard at the mall confronted them and asked them what they were doing.
"Apa masalah adik buat macam ni? (What is your problem, why are you doing this?)"
In response, the group declared that they want to give money to people. Exasperated, the security personnel responds:
"Bukan kat sini, ini tempat private. Kutip balik semua duit ni. (This is not the place, this is private property. Pick up all this money."
As you probably would've guessed, fellow Malaysians were not amused. Their responses were sharp and direct:
One sarcastically "praised" the YouTubers, commenting, "making the public look like beggars, great work".
This viewer came in with another perspective, "What do you guys want actually, bro? You want to insult and degrade people that aren't wealthy? Just because many now have financial problems because many have lost their jobs but you have the heart to do this… Hope Allah SWT teaches you something".
Many were angry, and many were sad to see the act transpire. With an ongoing pandemic, it's important that we continue to have and practice empathy with each other, regardless of race and religion. Let's be kind to each other and assist fellow Malaysians who may not be as privileged as us, in a sensible and responsible manner.  
*Cover image credit: Photo via wire putus/YouTube