Who's cutting these onions…
Since the MCO began, Malaysians have been restricted from interstate travelling (now, it's been extended to interdistrict travelling too, in some areas). With that being said, every day we hope that we're a day closer to being able to cross the border to reunite with our loved ones.
Such is the case with this father, who can't hold back his tears thinking about his children. He can be seen sobbing in this one-minute video, initially posted on TikTok, by user @ayreenyusoff and then shared on Twitter by user @jnmalaysia.
Fuuuuhhhh.. yang tak kuat, sabar lah. Kalu aku, malam nie jugak aku pecut balik😖 pic.twitter.com/ZaOJKaPX3F

— Jabatan Netizen Malaysia (@jnmalaysia) May 3, 2021
The video is captioned:
"Those who aren't strong, be patient. If it were me, tonight itself I'd rush to go back home" shows a father who expresses his sorrow for not being able to see his children due to the MCO restrictions. The female recording him can be heard trying to calm him down by saying, 'Ye nanti semua balik lah,' (Yes, soon everyone will come back home)"
"Nak buat macam mana, PKP kan?" (What to do, it's MCO) She continues. The video then shows a caption, "Aku tak kuat tengok keadaan abah macam ni (I'm not strong enough to see my dad like this),"
"Orang ada nak jaga bapa (There are people who will take care of you)," she says, trying to console her sobbing father. The video ends with the father slowly having his meal.
It's an agonizing video to watch for netizens, who are mostly empathic towards him.
This user said: "If you lose money, you can find it again. if you lose your parents, there is no replacement."
Duit kalau hilang, boleh cari balik. Ibu bapa kalau dah pergi, tiada galang ganti. https://t.co/jCIyF0f0i5

— /\ (@rajanazrinshah) May 4, 2021
This user informed others to call their parents: "We always video chat with our friends but find it so difficult to video chat with our parents. It should be known, they're not tech-savvy. But they can still make a phone call. Make that call."
Kita selalu video chat dgn kawan2 Tapi susah sangat nak video chat dgn org tua kita. Maklumlah, mrk tak mahir Gajet. Tapi masih boleh buat panggilan talipon. Make that call.

— mycire (@Malacire) May 4, 2021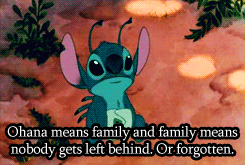 It's the tough reality that most Malaysians face. Appreciate your parents while they're still here; they can never be replaced. Just like user @Malacire said, go, make that call.
*Cover Image Credit: TikTok @ayreenyusoff