SlashFilm
Will Smith is back at it again! This time reprising his role, or rather ,developing a new Fresh Prince of Bel-Air spinoff, according to The Hollywood Reporter.
The outlet reports Westbrook, the actor's new production company with wife Jada Pinkett Smith, will revive the beloved show over 20 years after the original aired its final episode. "In addition to producing Smith-fronted film projects, Westbrook Inc. is developing a Fresh Prince of Bel-Air spinoff series (he still earns hefty royalties from the 1990s NBC sitcom, now licensed to air in 193 territories)," the article reads.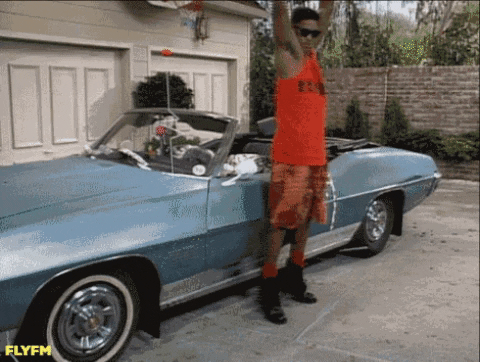 No other details have been revealed thus far, but fans are definitely interested.
I always remember Will Smith as the fresh prince of Bel-Air pic.twitter.com/BcOD0LDNNr

— Loay Haitham Zaaroor🥀 (@loayZaaroor) October 7, 2019
Bring back Fresh Prince of Bel Air, yaaaaas. Now this is what I am talking about https://t.co/oesQCiRxZd pic.twitter.com/aEBWjjXVfi

— musicwavesawa (@musicwavesawa1) October 10, 2019
Imm not even mad at a Fresh Prince spin off. That show can never be ruined. I trust Will to make something worth watching for the new families of this generation.

— Sheeeit Disturber. (@KenoMontano) October 10, 2019
Will Smith gonna bring back the Fresh Prince. Just goes to show you that the 90's was truly the shit.

— Bounceback Bobby (@DNunan) October 10, 2019
https://twitter.com/El_Megga/status/1182348358255599623
https://twitter.com/_jrickz/status/1182355038557102080