Happy birthday Bella hadid! The supermodel turns 22 year today and her career keeps blooming like herself. From her first catwalk in 2015 to now walking high-fashion runways for every major brand you can think of, Bella is unstoppable. In remarks to her 22nd birthday we've listed  a few fun facts of what you didn't know about Bella Hadid.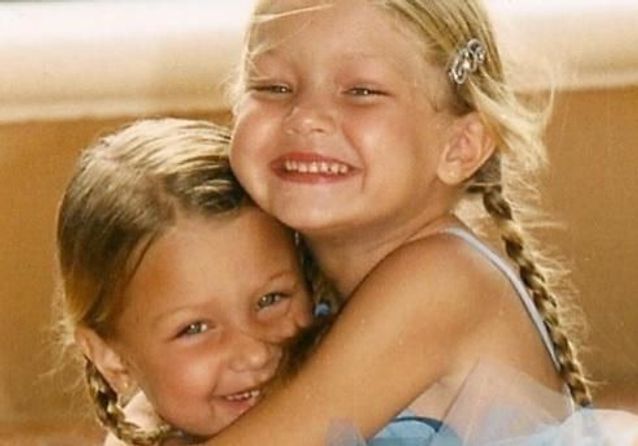 Isabella Khair Hadid, who is naturally a blonde decided to dye her hair darker to stand out from her sister Gigi Hadid. Darkening her hair to a brunette, definitely worked for her as it brought out her strong features and some may say she even looked like a young Angelina Jolie.
Bella wanted to become a photographer before she started to pose for Vogue and many huge fashion brands. Wanting to be more behind the scenes, the supermodel studied photography at the Parsons School of Design College. Today she still says she hopes to continue pursuing that career path. Although Bella enjoys her high fashion life in modelling, she says the experience is to help her learn more about light and angles. Either way, we love seeing her in front of the camera, and it would be interesting to see the other artistic side of Bella.
Bella didn't want to be a model. Yup, ironically enough the 22 year old famous model didn't want to pursue it as a career. Unlike her older sister Gigi Hadid, the pizza lover wasn't feeling the catwalk and glamorous lifestyle. Her mother, Yolanda Hadid also stopped her from pursuing modelling before the age of 18, saying she wanted her daughters to grow up not based on their looks but to have an identity of their own. Guess mama knows best, 'cause her daughters have turned out just fine. The sisters are now highly paid in their modelling career and walking the runaways along side each other.
Some huge fans of her may know this, but Bella is actually a nationally ranked equestrian. Besides modelling and photography, Bella also loves riding horses, professionally- I mean what else can't this gorgeous girl do?! Bella even had her eye on competing for the 2016 Olympics. The house ambassador for Dior, is seen at times posting images on her social media of her riding her horses.
And lastly, according to Forbes, Bella was the ninth highest paid model in 2017, with earnings of $6 million, which really isn't that bad, considering she only reached supermodel status in the past couple years!
Source: TheTalko