You know what's nuts???
FINDING A BLOODY TOOTH IN A BAG OF CASHEWS!!!
Not kidding… Because that's exactly what happened to a woman in Ravenna Ohio, last month. She was munching on a bag of cashews as she drove in the car with her mom when something seriously disgusting happened.
Nickolette Botsford said she suddenly felt something hard in her mouth – mind you it ain't the cashews!
She then picked out the hard piece and gave to her mother to examine it.
To their horror…. they realized that it was HUMAN TOOTH!!!
CNN Newsource
"I got very upset, I was crying, I threw up two or three times," Botsford told local station WOIO-TV.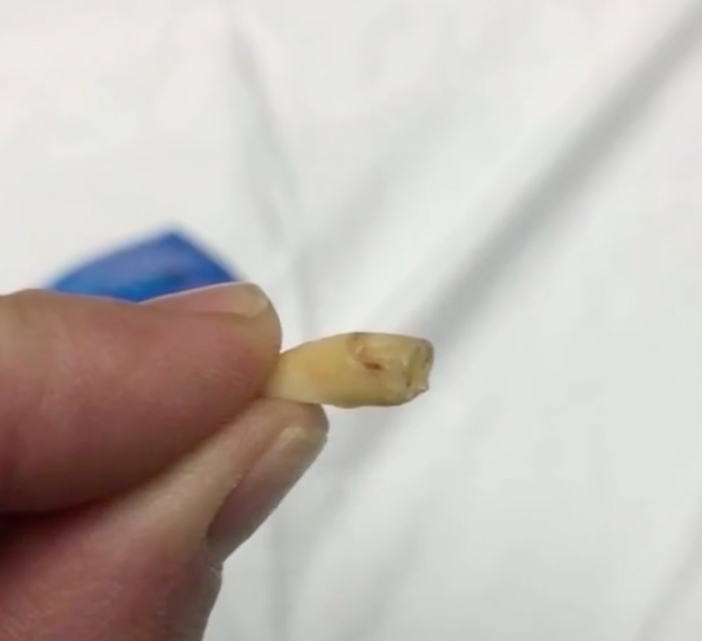 FOX 47 NEWS
A hospital also confirmed that the object was indeed a human tooth, Botsford said, and noted a spot of dried blood on it.
She was treated for exposure to blood or bodily fluids.
Source: Huffington Post, Daily Mail