On Feb. 10, the 61st Grammy Awards will honor some of the music industry's most talented artists and many others. This year, the Grammys have expanded their Big Four (Record of the Year, Song of the Year, Album of the Year & Best New Artist) categories to eight nominees in the hopes of a more diverse field that better reflects what people are actually listening to. So, instead of having one artist to dominate the night, the Recording Academy will evenly spread the love.
Now, some may ask, what's the difference between Song of the Year and Record of the Year? According to Forbes, Record of the Year is awarded to what is deemed the best complete product, while Song of the Year goes to the best-written song. It's about the words and how they work in the piece, not necessarily the single overall.
Nominees for Song of the Year are:
"All the Stars" – Kendrick Lamar & SZA
"Boo'd Up" – Ella Mai
"God's Plan" – Drake
"In My Blood" – Shawn Mendes
"The Joke" – Brandi Carlile
"The Middle" – Zedd, Grey, Maren Morris
"Shallow" – Lady Gaga & Bradley Cooper
"This Is America" – Donald Glover, aka Childish Gambino
This is the easiest by far of the Big Four to predict. It's hard to imagine anything but "Shallow" winning.
Lady Gaga and Bradley Cooper's catchy duet from "A Star Is Born" became an immediate blockbuster hit. The power ballad also marked the pop queen's arrival as a major movie star. So, should "Shallow" win the song of the year title, Gaga and her cowriters Mark Ronson, Anthony Rossomando and Andrew Wyatt would take home the trophies.
But might we say, overcoming contenders such as Childish Gambino may prove to be a challenge for the "A Star is Born" hit. Childish Gambino's "This Is America" was a cultural force in 2018 and has left such an impression that it made everyone to really pay attention to the song. Such is the case with Drake's "God's Plan", which became a sales powerhouse. Perhaps the category's other contenders, like Ella Mai's "Boo'd Up," could be the surprise winner instead. And as much as the "A Star is Born" soundtrack has won a place in many fans' hearts, we couldn't help but want the underdogs to sweep away this category.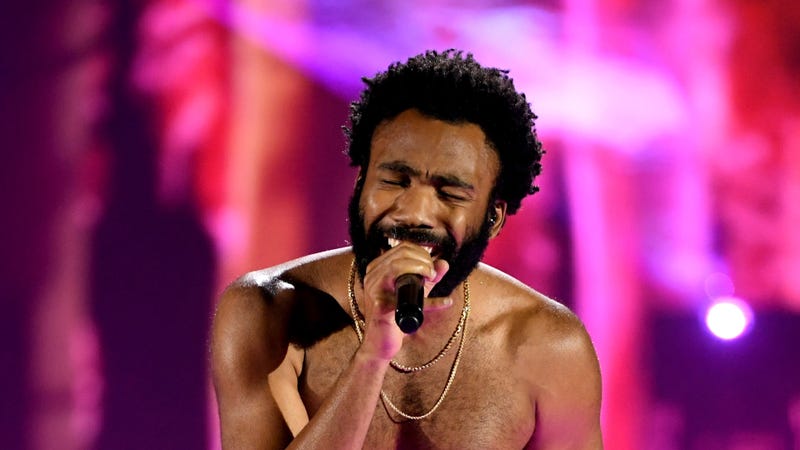 "Shallow" sounds too perfectly like the kind of song Grammy voters would tick on. It's the kind of dramatic pop hit that generally has the best success in this category. Also, it's tough to see Lady Gaga not walking away with this trophy, though. She's been nominated in this category before for "Poker Face" at the 52nd Grammy Awards, but she's never won, and we believe her time has come.
Source: Forbes, PEOPLE