We always await for that one category to be announced, its none other than Best New Artist, it's unique compared among the dozens of Grammys handed out every year, as it is the only prize that an artist or group can be nominated for once. One potential winner will take home the honour, which both sets them up for a promising future in the industry and applies even more pressure to succeed once again, maybe even achieve the honourable award of Artist of The Year while the rest will forever be known as one-time nominees.
Here are the nominees that I think have a high chance of winning and who I think will actually win the category
Here are the nominees, who I believe deserves to win the most as well as the nominee I think will actually take home the honour.
Nominees:
Bebe Rexha
Chloe x Halle
Dua Lipa
Greta Van Fleet
H.E.R.
Jorja Smith
Luke Combs
Margo Price
Should Win:
Dua Lipa
H.E.R.
Will Win: Dua Lipa
There's a myth or historically known Recording Academy voters love giving this trophy to solo female artists, and it's typically safer to bet on them than anyone else. This decade, three of the past nine champions have been solo female musicians, and in the decade prior, women who make music on their own won seven out of 10 Grammys in this category.
Of the artist nominated this year, in my opinion Dua Lipa has established herself as the biggest name. Her debut album only broke into the Top 40, but she has already collected seven Hot 100 hits, and her fame extends beyond the numbers, honestly.  She's the newest true global pop star, and with or without this award, she has a very promising future. She has enough media attention and critical praise in other parts of the world (such as the U.K., where she's a chart-topping artist) to give her a lead over the other talents here. I mean she did collaborate with one of the biggest Korean girl pop band, BLACKPINK.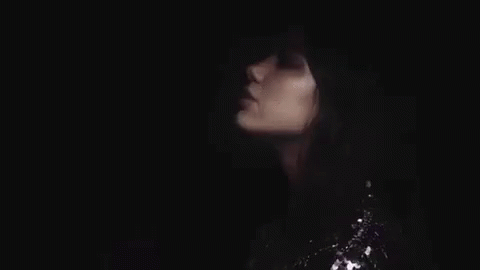 Fellow nominee H.E.R., didn't shock many by finding her way into this upright, but did so by also earning an Album of the Year nod, also accumulating a lot of attention, and while she's incredibly gifted, it's probable that not enough voters are familiar with her or her work. Such as us in Asia would know a lot more about Dua Lipa's music rather than H.E.R.
It seems that the Best New Artist nominees this time around fit into two categories: those who have found commercial success and potentially even fame, but who might not be critical favourites, (Bebe Rexha, Greta Van Fleet, Luke Combs), Bebe Rexha however in my opinion shouldn't be in this list, only because she has been in the industry for so long. Or those who earned praise from many critics, but who have yet to make their mark on the charts (Chloe x Halle, Jorja Smith, Margo Price), which also factors into how many people choose the winner here. Dua Lipa has enough of both (though she's received more fame than acclaim) to come out on top when the Grammys air later this week.
May the best woman win.