Dakota Johnson. A relatively new face in the industry, she has taken the challenge of doing different accents, and playing different role. The actress—and Hollywood royal (her dad is Don Johnson, her mom is Melanie Griffith, and her grandma is Tippi Hendron)—has done so much more than that. Here's a ranking of her best movies of all time.
THE SOCIAL NETWORK (2010)
After high school, one of the first roles Dakota Johnson landed was in David Fincher's movie about Facebook. She played a young Stanford student and Sean Parker's one-night-stand in "The Social Network." In the movie, she's the one who tells Parker about Facebook blowing up on college campuses. Although this was a small role for Dakota, she still made the most of it.
21 JUMP STREET (2012)
You might remember Dakota in her small-but-awesome role as Fugazy in 21 Jump Street. She's described as one of those "Miley Cyrus-looking" by Ice Cube's Captain Dickson. Fugazy is recruited by Captain Dickson to be a part of his high school undercover cop squad. She said it was amazing working with the iconic on-screen duo, Tatum and Hill.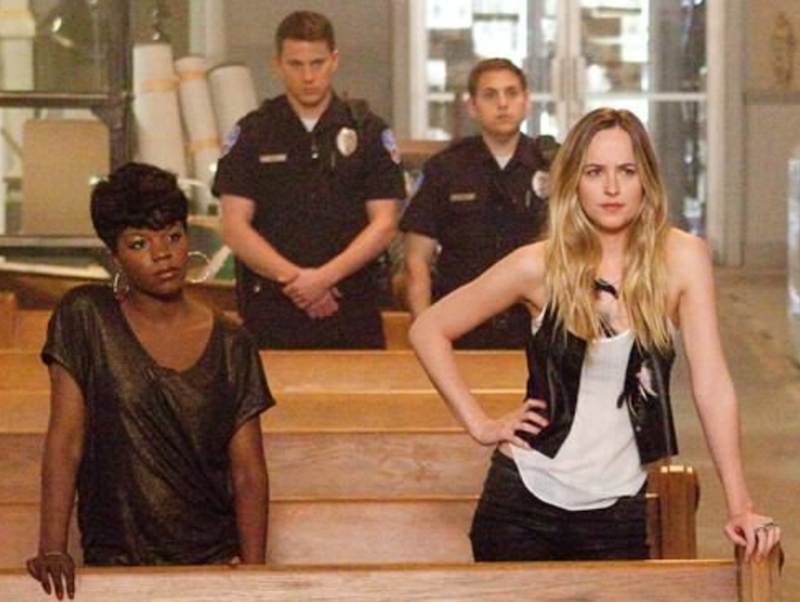 A BIGGER SPLASH (2015)
Dakota Johnson played the role of this young daughter called Penelope about whose existence the father has also come to know just some time ago. She was flirtatious and acid-tipped at her best in this movie. Interestingly, she oozes as much sex appeal as her mother Melanie Griffith was known for and hence portrays the character with much ease on the screen.
HOW TO BE SINGLE (2016)
Dakota's complete make-over in the film, both physically and personality-wise, was truly humbling. Moving away from her monotonous and restricted life, Dakota as Alice decides to leave her boyfriend and instead pursue a life of freedom and partying. Conniving with her wild co-worker Robin (Rebel Wilson), she wreaks havoc on the city and indeed shows us "how to be single."
THE 'FIFTY SHADES' TRILOGY
Dakota Johnson's role in the "Fifty Shades" trilogy is really what pushed her into the limelight. In 2015, she landed a role of a lifetime, playing Anastasia Steele in "Fifty Shades of Grey." The film follows Anastasia who meets businessman Christian Grey (Jamie Dornan) and was intrigued. But little did she know what she was getting into when she said yes to date him. The second film, "Fifty Shades Darker," was released in 2017, and the last movie of the trilogy, "Fifty Shades Freed" released in 2018.
Happy Birthday, Dakota!