Mark Hamill's characterization of Luke Skywalker has made him a legendary actor of Star Wars trilogy. Luke Skywalker – farm boy, dreamer, hero, legend, myth, the Last Jedi. The son of the man who'd become Darth Vader never thought he'd effect the galaxy like he did on his way to become the greatest hero on both the Star Wars saga and in the heart of different generation of fans – but he did.
And on his birthday today, here are Mark Hamill as Luke Skywalker's best onscreen moments that defines this legend.
The Binary Sunset – A New Hope
A large part of the success of the Star Wars franchise can be tied to the real world theme that connects the audience with a galaxy far, far away. Luke Skywalker is all of us as he stares out at the twin sun setting down, yearning for adventures in other worlds. As he wonders what is out there for him, wonders what he is missing, Luke Skywalker created an iconic image that began a legend.
Kills the Rancor – Return of the Jedi
Certain dooms seems to be in the forecast for Luke Skywalker when his exalted one, Jabba the Hut send him to the home of hungry Rancor. Yet, with one of the best throws existing outside, Luke survived. Jabba was shocked but Luke's fans weren't. Jedi – 1, Rancor – 0. Sorry Malakili!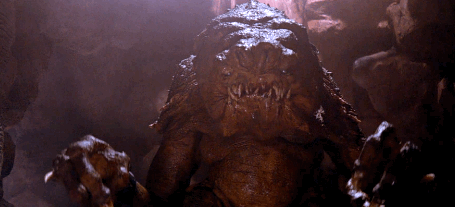 Saving the Princess – A New Hope
Luke Skywalker's first big hero moment came when he prepared a grappling hook and bravely held on to Princess Leia as he swung across to safety. If he messes that up, the rebellion would have died right there. After this wild swing to safety, the kid was on his way to greatness.
"I am a Jedi." – Return of the Jedi
With Vader on the robes and the Emperor cackling with the light, Luke realised what he was about to turn into. And with the ultimate indication of who he really was, Luke tossed aside his weapon, essentially laying down his life and refused to turn to the dark side. His self-sacrifice inspired the redemption of Anakin Skywalker and help restore peace to the galaxy.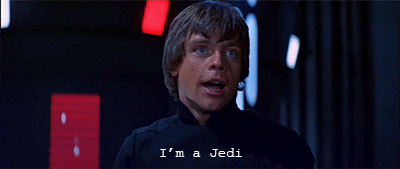 Red 5 destroys the Death Star – A New Hope
The spark of rebellion had exploded that soon led to the deadly response to the empire and the secret planer-killer weapon. Against unbelievable odds, Luke saved the rebellion and the galaxy. "The Force is strong with this one," says Darth Vader.  Damn straight, Vader.  He's about to destroy your fancy space-base. Luke Skywalker is the galaxy's greatest hero!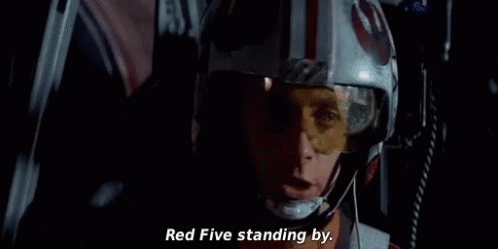 Mark Hamill has done a great job portraying Luke Skywalker in Star Wars, and it's still a shock when The Last Jedi revealed Luke Skywalker exiled himself to out-of-the-way water planet Ahch-To. Until we find out the reason why, here's wishing him all the best on his birthday. Happy birthday, Mark!