Happy Birthday to Paul Walker, who turned 45 yesterday. A man who has shaped the Fast and Furious series, a humanitarian and most of all a great father.
On a happier note, to honour five years of his passing here are a couple of cutest moments that I have found best depicts Paul Walker!
5. In fifth position would definitely be his first onscreen appearance in a pampers advertisement! Baby Paul broke to fame through this advertisement, having blue eyes and blond hair, no one could take their eyes off that beautiful baby, who actually grew up too look very dashing. No surprise there!
4. Without a doubt, Vin Diesel naming his daughter Pauline out of appreciation for Paul is one of the cutest friendship moments. Both Paul and Vin sparked 'bromance' rumours, because of how close they were, a band of brothers who were constantly there for each other.
3. Paul Walker was best known for his role in the "Fast and Furious" movies, but he was also an avid volunteer and visited Chile, Haiti and Indonesia in addition to areas of the U.S. hit by disaster like Tuscaloosa, Ala. Organization Reach Out Worldwide (ROWW) released a video of Walker volunteering for disaster relief all around the world.
2. He anonymously bought an engagement ring for a couple. Paul was in a jewelry store when he overheard a couple discussing an engagement ring. The woman absolutely loved the $10K ring, but her fiance who had just returned from Iraq could not afford it. The couple left the store with no ring in hand, but received a call shortly after from an employee. They were told someone anonymously purchased their dream ring.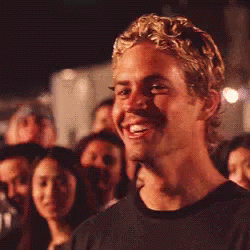 1. Taking the number one spot is his love for daughter Meadow Rain! In an interview for a magazine Paul had this to say for how much his daughter has impacted his life; "I think my mom put it best. She said, 'Little girls soften their daddy's hearts.'" He was so in love with his daughter, and almost decided to quite acting for a while to be with her but Meadow encouraged him to keep acting, so she can travel around the world with him. Their father daughter bond was so tight and nothing can and will separate them.
We love and miss you Paul Walker!