Here's A List Of The Best Places To Makan If You're Thinking Of Traveling Under The RMCO
It's THE ultimate food list for your holiday destination!
Travelling abroad this year, just doesn't sound possible or safe, at the moment.
But don't let that break your spirit!
With looser regulations under the RMCO (Recovery Movement Control Order) , we are atleast allowed to travel within the country.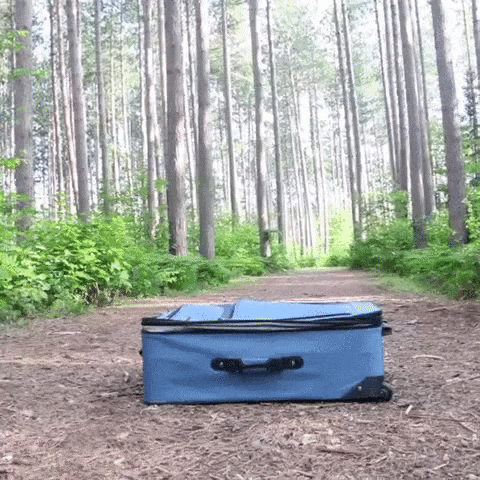 If you're thinking about travelling near or far (in Malaysia, ofcourse), here's an ultimate food list Fly's AM Mayhem and our Fly Rakyat's have compiled, for you to check out in which ever state you may desire to visit.
FYI: Hafiz, Guibo and RD traveled 12 states, 3 days, 61 hours on the road, 1175 total km travelled and 158 plates of food, just to share the best options!
"The char kuey and kaya was the best because we never had kaya like that before!" – Guibo
SUGGESTED BY:  @defamofficial, @mhmd_shahir
Location: 38, Jalan Lee Kwee Foh, Taman Canning 31400 Ipoh, Perak
Operating Hours: Everyday, 7AM – 10PM
Contact Details: 012-290 8887
Must Haves: Telur Goyang, Pan Mee, Lobak, Cha Kuih and Kaya, Chicken Rice, Chee Cheong Fun
Price Range: $
Other food to have in Ipoh: Mee Kicap Mat Jasak Ipoh, Nasi Vanggey, Laksa Telur Sarang
"The mutton was very soft and tender, it dissolves when you put it in your mouth." – Hafiz
SUGGESTED BY: @preetvina
Location: 4846, Jalan Kampung Benggali, Kampung Benggali, 12000 Butterworth, Pulau Pinang
Operating Hours: Everyday, Opens 24 hours
Contact Details:  018-371 6786
Must Haves: Nasi Kandar – curry campur with ayam goreng, ikan goreng, mutton and vegetables.
Price Range: $
Other places in Penang: Nam Thing (Air Itam), Nasi Kandar Kampung Melayu, Curry Mee (Lorong Amoy)
"The cendol was perfect for hot days in Kedah." – Guibo
SUGGESTED BY: @atiefanesha
Location: 255, Taman Wira Mergong, 05350 Alor Setar, Kedah
Operating Hours: Everyday, 11:30AM – 7:30PM
Contact Details:  012-439 1313
Must Haves: Laksa Ikan Sekoq and Cendol Pulut
Price Range: $
Other places in Kedah: Nasi Kandar Yasmeen, Mee Abu (Alor Setar), Roti Canai Celaru, ABC (Restoran Dinalang Ais Kacang Salji)
 "Great seafood with a great view, 'the ikan 3 rasa' was an appetizing sweet and sour flavour and we ordered a lot of other dishes and it wasn't heavy on wallets." – RD
SUGGESTED BY: @rinoshamierul
Location: No. GM4, Gerai Komalaut, Jalan Jeti, Kampung Perak, Kuala Perlis 02000, Malaysia
Operating Hours: Everyday, 6PM – 4AM
Contact Details:  +60 12-466 6816
Must Haves: Ikan Bakar, Fried Calamari (Sotong), Satay, Ulam, Mango Kerabu, Tom Yam, Snails (Siput Sedut), Ikan 3 Rasa, Butter Fried Prawns
Price Range: $$ – $$$
Other places in Perlis: Laksa Kak Su Kuala Perlis, Pulut Ayam Padang Besaq
"Everything was good there, we had no complaints! Its a one stop shop for all kinds of delicacies, you want local food? They have it. You want western food? They also have it!" – Hafiz
SUGGESTED BY: @atiefanesha
Location: w1/20 Lorong Shell Jln Pengkalan Pasir, 17000 Pasir Mas, Kelantan
Operating Hours: Closed on Fridays, 10AM – 6:30PM
Contact Details: 017-922 2567
Must Haves: Nasi Kerabu Goreng, Mango Kerabu, Keropok Lekor, Mee Celup (Seafood and Beef), Lamb Chop, Coconut Shake Special (Jagung, Chocolate, Paddle Pop Ice Cream), Clear Tom Yum
Price Range: $$
Other places in Kelantan: 88 Medan Selera (Kota Bharu), Mee Putih (Kopitiam Sri Cemerlang), Nasi Kak Wok
"The keropok lekor was so fresh with an amazing view!" – Hafiz
SUGGESTED BY: @syalinamazlan
Location: Kampung Penarik, 21010 Permaisuri, Terengganu
Operating Hours: Everyday, 10AM – 9:30PM
Contact Details: 010-902 9356
Must Haves: Celup Tepung Sotong, Udang, Ketam, Ikan Kembung, Fishballs and Sausages, Keropok Lekor, ABC Jagung
Price Range: $$
Other places in Terengganu: Nasi Dage Atas Tol, Warung Pok Nong, Fauzi Nasi Kerabu, Nasi Dagang Kak Pah
"The Ikan Patin Pais (durian tempoyak) was both spicy & sweet. The nutella cheesecake was to die for, a perfect dessert to end the night!" – Guibo
SUGGESTED BY: @amiramursyida
Location: Bandar Indera Mahkota, 25200 Kuantan, Pahang
Operating Hours: Closed Tuesdays, 12PM – 1:30AM
Contact Details: 019-998 8212
Must Haves: Ikan Patin Pais Tempoyak, Burung Puyuh, Daging Salai Masak Lemak, Ikan Pekasam, Nutella Cake, Mango Cheesecake
Price Range: $$ – $$$
Other places in Pahang: Ikan Patin Kampung Bangau, Mango Cheesecakes (Kula Cakes), Roti Canai Road Gemas
"The udang galah was so big and fresh, perfect to eat it with rice! – Hafiz"
Location: NO. 34, Jalan Utama 2/3, Johor, 85000 Segamat District
Operating Hours: Closed Tuesdays, 8AM – 4:30PM
Contact Details: 019-735 0735
Must Haves: Malay Kampung Food: Rojak Salad, Telur Ikan, Ikan Keli Berlada, Udang Galah, Ikan Baung Masak Lemak
Price Range: $$
Other places in Johor: Mee Bandung Muar, Mee Rebus HJ Wahid, Kacang Pool Larkin
"Unique way to serve chicken rice and service was superb as the owner and the staff were all friendly!" – RD
SUGGESTED BY: @chwinnnnn
Location: 275, Jalan Melaka Raya 3, Taman Melaka Raya, 75000 Melaka
Operating Hours: Closed Thursdays, 10:30AM – 6PM
Contact Details: 016-216 5220
Must Haves: Chicken Rice Ball, Roasted Chicken, Fishballs, Cincaluk Omelette
Price Range: $$ – $$$
Other places in Melaka: Asam Pedas Pokok Besar, Cendol and ABC (Kampung Tun Razak Bukit Katil), Jonker 88
"Unique way to serve cendol in metal bowls, plus it was only RM2 per bowl!" – Guibo
SUGGESTED BY: @angevillian
Location: 44, Jalan Yam Tuan, Bandar Seremban, 70000 Seremban, Negeri Sembilan
Operating Hours: Closed Fridays, 10:30AM – 6PM
Contact Details: 06-762 8505
Must Haves: Cendol Biasa, Cendol Pulut
Price Range: $
Other places in N9: Gulai Lemak Cili Api (Restaurant Nelayan),Masak Lemak Cili Api (Zaini Salai, Kuala Pilah)
"We came here for Sabahan food. The beef stew rice was so tender and flavourful. Also all dishes were made from homemade broth that was cooked for more than 48 hours." – Hafiz
SUGGESTED BY: @ohzooey @lingeeyy
Location: G-13, Jalan Puteri 4/8, Bandar Puteri, 47100 Puchong, Selangor
Operating Hours: Closed Wednesdays, 10AM – 9:30PM
Contact Details: 016-271 8238
Must Haves: Beef Stew Rice, Ngiu Chap Beef Soup, Kah Hiong Chilli, Beef Pau
Price Range: $$ – $$$
Other places in Selangor: Aneka Sup Soto & Pecal, Warung Ibu Nasi Ambeng, Dol Char Kuey Teow
"Probably the best Sarawakian food you can find in KL. The kampua was the highlight of our supper because we never had anything like that before, definitely a must try!"
SUGGESTED BY: @deen_hotfm @_theskinnyfoodie
Location: No.19, Jalan Sarikei, Off Jalan Pahang, Pekeliling, 53000 Kuala Lumpur, Wilayah Persekutuan Kuala Lumpur
Operating Hours: Everyday, 10AM – 10:30PM
Contact Details: 03-4031 7987
Must Haves: Mee Kolok Seafood and Beef, Linut, Sarawak Laksa, Nasi Manuk (Ayam), 3 Layer Tea, First Lady, Kampua, Kuih Celorot, Kuih Penyaram, Kek Lapis (Sweet and Sour, Pandan, Vanilla)
Price Range: $$
Other places in KL (for Sarawakian food): Laksa Sarawak (Dayang Sarawak Corner)