2019 is FINALLY here! From kisses in front of fireworks to reflective posts and one hell of a dress-up party, stars took to social media to share how they celebrated the start of 2019. Check them out!
Kim Kardashian
If you're looking for a good old-fashioned walk down memory lane, please enjoy Kim Kardashian's New Year's post with Paris Hilton. Kim reminded us that she and Paris Hilton are BFFs again, and we're living for this going-into-2019 reconciliation.
Taylor Swift
Taylor Swift has held a celebrity-studded costume party to see in 2019.The pop star posted a series of photographs on Instagram, depicting her and some famous friends including Gigi Hadid and Blake Lively, dressed as their childhood heroes.
Kylie Jenner
Kylie Jenner regularly switches up her hair, and has always been known for experimenting with bright and surprising hair colors. The lip kit mogul really seems to be embracing the "new year, new you" vibe with some icy blue hair stepping into 2019.
Heidi Klum
Heidi Klum ended 2018 with a bang — and new bling! Heidi got engaged to her boyfriend of less than a year, Tom Kaulitz, on Christmas Eve, and just a week later, the happy couple rang in the New Year together. She also posted a sweet video of her and her beau sharing a dance – making it her New Year's resolution.
David Beckham
David and Victoria Beckham rang in the New Year family-style. The couple celebrated the start of 2019 surrounded by their four children, sons Brooklyn Beckham, 19, Romeo Beckham, 16, and Cruz Beckham, 13, and daughter Harper, 7. The family counted down the start to the new year at a star-studded party, complete with fireworks and dancing.
Drake
There's no better time of year for Drake to reinforce @champagnepapi than New Year's Eve and he definitely didn't disappoint on Monday night with his famous pals.Drake's New Year's Eve party was the place to be as the Hollywood soiree was attended by dozens of A-list celebs including Diddy, Chris Brown, Nas, Travis Scott and more.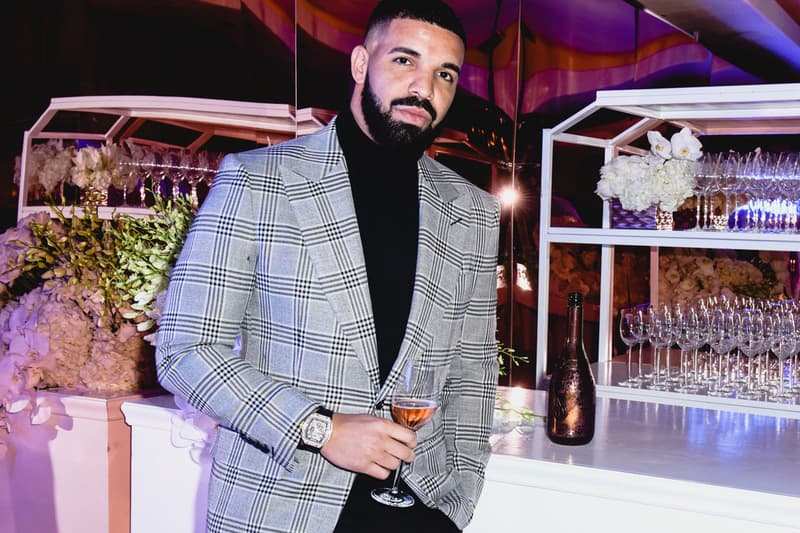 Priyanka Chopra & Nick Jonas
Nick Jonas and Priyanka Chopra kissed 2018 goodbye — literally! The newlyweds spent their first New Year's Eve as a married couple together, and celebrated the start of 2019 with a sweet embrace. The couple is vacationing with Jonas' family in Switzerland.
Serena Williams
This is a very unique way to celebrate New Year as Serena will face Roger Federer in Perth, Australia at the Hopman Open on New Year. despite losing 2-1, tennis was the true winner as two of the game's greats treated fans worldwide to an unforgettable evening.
Happy New Year 2019!
Source: People