K-Pop Singer Park Bo Gum wow crowd by singing 'Belaian Jiwa' with perfect Bahasa Melayu
Singer and South Korean actor who is well known for his role as a psychopathic lawyer in Hello Monster Park Bo Gum, a heartthrob in the eyes of many Malaysians has been pushed up the rank from his Malaysian fans because ladies and gents, he sang one of Malaysia's most well-known classics (and persona karaoke fave) "Belaian Jiwa" during his pit stop concert in Malaysia.
He has rapidly become a household name for us Malaysians, pulling on our heart strings with an all-time favourite and not to mention his perfect pronunciation of Bahasa Melayu. I don't know about you, but picking up Bahasa Melayu is not easy! So kudos to you Park!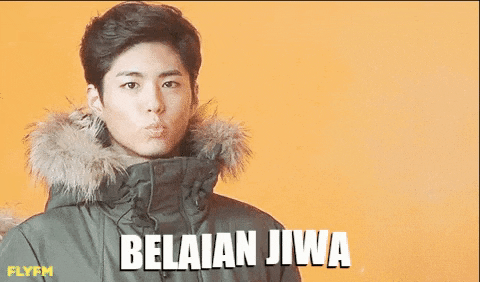 You're not Malaysian if you haven't heard of Belaian Jiwa, a late 70s hit from the band Carefree, and now fans can't stop but think and mesmerize about Park Bo Gum when they hear that song. For his Malaysian leg of the tour in town for a stopover as part of the 2019 Park Bo Gum Asia Tour in Kuala Lumpur, the 25-year-old took the opportunity to wow his fans with his skilful singing.
The actor expressed to NST, that he will have a surprise for his fans Malaysian fans
"Malaysia was my first stop during my first Asian fan meet tour in 2016. Perhaps this is why I feel attached to this country." "I've prepared something extra special and interactive this time around compared to the last fan meet." Secret!" Then he joked, "Honestly, I'm just worried I'm the only one who will have fun."
But of course that was not how it went down
PARK BOGUM DID NOT JUST SING BELAIAN JIWA WITH PRONUNCIATIONS ON POINT OMG???? pic.twitter.com/5KlE7VLNKG

— jia, and a 🌻 (@fried__chiken) March 30, 2019
It's honestly a breath of fresh air to have an international act speak and on top of that sing our national language. He will truly have special connection with his Malaysian fans for sure!