A Miley Cyrus-obsessed fan was arrested after he threatened her and allegedly said he wants to get her pregnant!
According to TMZ, 42-year-old David Rumsey was detained by the "Slide Away" singer's security at her iHeartRadio show in Las Vegas on Saturday (September 21). He was later arrested and booked into Clark County Jail on a "felony charge of making threats" following a series of bizarre messages posted to his Twitter account.
Cyrus' team was on high alert after seeing his Twitter feed, which included tweets like: "here waiting for your concert. I hope we can meet up before the concert. I'll get a room where ever you want" and "sorry for hurting you before. I blame trump and hope you can see past what happened."
Think he cant get any creepier, guess what he can!
Considering all four people he mentioned are dead, this is definitely not okay…
Rumsey also reportedly told her team, "It's my life's mission to impregnate Miley."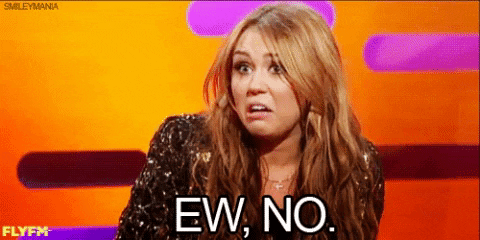 The scary fan encounter comes just a couple of days after Cyrus reportedly broke up with Kaitlynn Carter. The two had a whirlwind romance following the pop star's split from husband Liam Hemsworth.