As much as 2018 was a fun filled year with endless blockbusters, and honestly the year that Asians have risen from the ashes onto the silver screens, it's time to say goodbye because 2019 has got me salivating and my heart pumping for all their box office releases. I mean my childhood self is geeking out right now because Simba has returned! Check out the many box office predictions coming out in 2019 down below!
Get ready to roar, because Disney's The Lion King is returning to theaters with a new movie. Theres no words to even express how excited I imagine all us 90's kids must feel! Simba is back people! He's back with lots and lots of CGI work done. The trailer itself has got me wanting to see more, and I have a strong feeling the film will bring us to tears, especially the scene when Mufasa gets thrown off the cliff. The Walt Disney Company announced Wednesday (September 28) that Simba's story will be reimagined using groundbreaking technology, à la the recent Jon Favreau–directed Jungle Book update. With the voice cast of Donald Glover, Beyonce and of cause James Earl Jones as Mufasa the original cast from the 1994 film, this is reimagines film without a doubt is and will be epic.
In the aftermath of Thanos wiping out half of all life in the universe, the remaining Avengers must do what's necessary to undo the Mad Titan's horrible deed. Many are speculating that this is the last Avengers series, it would leave a lot of Marvel fans in disagreement for sure. It marks the 10 year anniversary of the Avengers movies – from Tony Stark's first outing as Iron Man to the devastating battle against Thanos in Avengers: Infinity War, which was released earlier this year. And as many of you know that the film will be the last appearance of Captain America, my wondering mind guesswork that the directors might kill off the character!
Put your Pokemen cards aside, because Pikachu can talk! Well, to be fair, Pikachu has always been able to talk — but really only to coo out its name or some version of its name, forever exclaiming "pikachu" or "pika! pika!" in a high-pitched voice, no matter the situation. With that said, what if Pikachu was voiced by Ryan Reynolds and could actually say coherent things about no one being able to understand it? Yes you read that right! Ryan Reynolds has confirmed that he is the voice of Pikachu for the upcoming movie! And he isntn your regular Pikachu he is a Detective! In the only released trailer for now, Pikachu talks about everything from how isolated it feels to its poor interrogation skills to its willingness to help Goodman unlock the mystery of his missing father while perhaps restoring Goodman's childhood love for Pokémon and his dream of being the best Pokémon trainer in the world.
It has been 27 years since fans last saw Beverly, Bill, Richie, Eddie, Stanley, Ben, and Mike. And that number sure sounds familiar because it is the number of years the lore of Pennywise says he will return. The kids that put an end to him the first time are now faced with having to do it all over again. The nightmare never ends or does it? From the trailer one can tell that they might just find out whom Pennywise the infamous clown actually is. The original actors (Sophia Lillis, Finn Wolfhard, Jaeden Lieberher, Wyatt Oleff, and Jack Dylan Grazer) are rumored to also be part of the film through flashbacks but that has not been confirmed.
'IT: Chapter 2' will still have plenty of the elements that fans loved about the original, but director Andy Muschietti is raising the fear quotient by 10, something teased at the end of the original.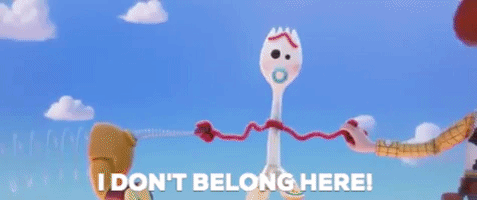 You have a friend in me! I guess Woody and the gang found a friend in a 'Fork'? When a new toy called "Forky" joins Woody and the gang, a road trip alongside old and new friends reveals how big the world can be for a toy. Hmm once again my 90's, you and I will be the only older people in that theatre.
Oh yeah, Will Smith has some big shoes to fill, having to voice the genie after a legend of Hollywood, Robin Williams Is not an easy task! With that being said, I'm sure too buy a ticket when it comes out. Do you have any idea how many years has it been for me to finally see my crush Alladin in live action? Ladies you know you felt the same way. With a diverse cast, I can't wait to catch the movie out next year.
The superhero supposedly to be the most powerful, beating Thor the King of Asgard! And she's a girl?! This is what we have all been waiting patiently for many years now. A female character to have superpowers that defeats all Marvel superheroes with a bat of an eye is a huge step for Hollywood. Pushing aside the stigma that only man can be superheroes and save planet Earth.
You also shouldn't shut your eye on these movies, trust me:
Godzilla: King of the Monsters
The Lego Movie 2: The Second Part
Untitled Jumanji: Welcome to the Jungle Sequel
Untitled Annabelle Film
How to Train Your Dragon: The Hidden World
Sonic the Hedgehog