Wait what?? Nicole Kidman…Bugs…Nicole Kidman…Eating bugs…Nicole Kidman…Enjoying eating bugs??
This sounds like a lot to take in.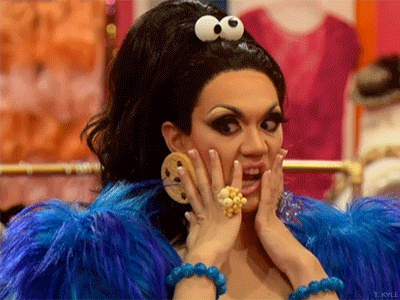 Via Giphy
In the latest video of Vanity Fair's "Secret Talent Theatre," Kidman reveals her secret talent by eating a four course meal of "micro-livestock."
The 'Big Little Lies' actress, starts by taking her chopsticks and opening a bowl of full horn worm and popping it into her mouth!
It took a good 3 seconds to actually digest that Kidman is really eating an actual worm and not a candy. And the crazy part is, she makes it look appetizing!
OK, let's not say more…We'll let you enjoy this video, and maybe after this, you might want to relish on some delicious bug! (Blegh.)
The Mother of two says, she found her hidden talent, during a movie set for 'Bush Christmas' in Australia,  where she ate her first bug…( Guess it was love at first bug, 'cus she liked it!)
Source: Enews