With the following success of her debut album Expectations, which spawned her a Grammy nomination and hits including 'Meant To Be' featuring Florida Georgia Line and 'I'm a Mess', multi-talented singer songwriter Bebe Rexha has unveiled her brand new single 'Last Hurrah'!
Equipped with her coat of arms powerhouse vocals, we can definitely guarantee that 'Last Hurrah' is a charging anthem which sees Bebe professing that she is dome with temptations,  "done with the drinking", smoking, and everything in between. However its very easy to succumb to temptations, and sees herself soon getting sucked into the empty wormhole once more and can't resist one final blow out.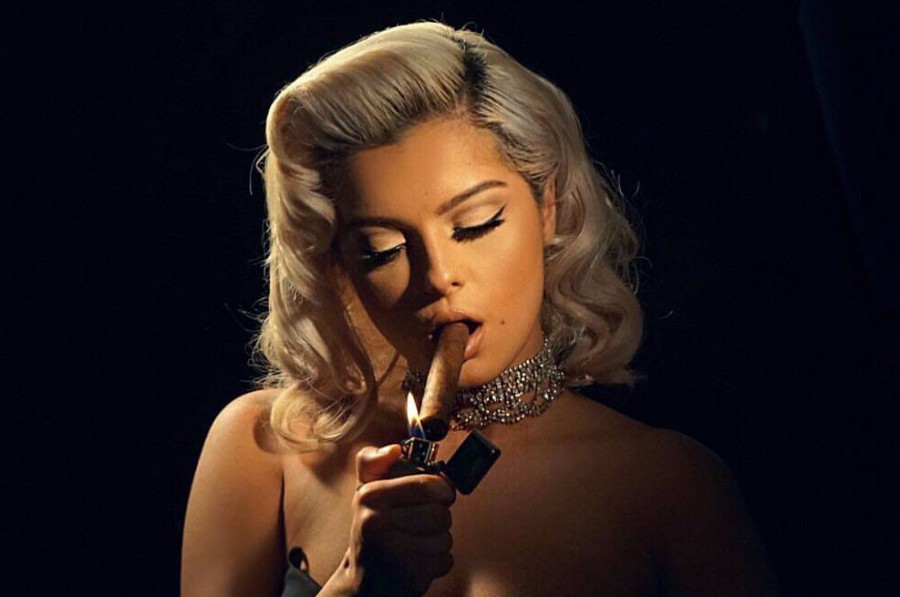 "I know I said it all before
But it won't hurt to do it all once more
This is my last hurrah, once I start
I ain't gonna stop till I go too far"
Initially the song did not entice me, as much as after processing the lyrics and playing it a couple of times was when I realised, the track delivers an intoxicating chorus, which showcases Bebe's unmistakable vocals perfectly. With the perfect combination raw lyrics and the songstress' trademark edge, and my instincts say that 'Last Hurrah' will be another smash of Bebe's upon its release.
As cliché as it sounds whilst Bebe is singing about her 'Last Hurrah', the track actually marks  the beginning of a new era for the songstress, following on from the remarkable success she achieved with her debut album Expectations. The album itself was certified gold in the US on release day after amassing 500,000 sales, with music lovers lapping up Bebe's soul-bearing record.
The album's runaway hit 'Meant To Be', which also featured on Bebe's All Your Fault: Pt. 2 EP, became the singer-songwriter's highest-charting single to date. The track debuted atop the Hot Country Songs chart, with Bebe becoming the first female ever to enter straight in at number one. 'Meant To Be' reigned supreme for a staggering 50 weeks, and has since been certified 4x platinum in the States
Meant To Be' was nominated for the Best Country Duo/Group Performance Grammy Award at the 2019 ceremony, which took place on Sunday, with Bebe also receiving a nomination for Best New Artist. Whilst she didn't take home any physical awards, in our eyes she won the night and certainly made an impact with her stunning dress. It boggles my mind to think that no one would want to dress her and her exceptionally beautiful self. Bebe for sure showed them what designers missed out.
A few weeks prior to the Grammy's, Bebe took to social media to reveal that several top designers refused to dress her as they deemed her "too big". A bogus statement considering Bebe is a healthy US size 8. But she sure had the last laugh and so did we because she stunned the carpet with a in a showstopping red plunge dress with tulle by Bahraini label Monsoori.
Earlier this month, Bebe also hosted another of her empowering Women In Harmony events. Raising awareness of women's issues and representation within the music industry, the event was attended by the likes of Charli XCX, Noah Cyrus, Ashlee Simpson, Sabrina Carpenter, Anne-Marie, Nicole Scherzinger and JoJo.
All in all, a Bebe Rexha's songs is always worth the listen. With her recent nominations, I have an inkling that her songs from this day forward will be smashing hits and probably impactful for her fans.
Check out the music video for Last Hurrah here!