It was just last week, Sam Smith teased us with a new collaboration with Normani. Days later, he teased us some more — this time with a five-second clip of his angelic humming. Speaking of Sam and Normani on their own, you know they're an amazing singer. This collab? We anticipated it to be a bomb!
And today, they dropped "Dancing With A Stranger." One word: Sam and Normani served us! Check it out!
https://www.youtube.com/watch?v=brmW88EO_cI
"Dancing With A Stranger" is Sam Smith's first new music in 2019 and follows on from his global hit with Calvin Harris 'Promises'. Normani, who launched her solo career last year on the solo debut "Love Lies" with Khalid, is now on the verge of a massive breakout 2019.
It all started when Sam asked Normani to join him in the studio after he discovered they were working on new material in the same complex in Los Angeles. And the result of their smouldering collaboration has produced this fiery track.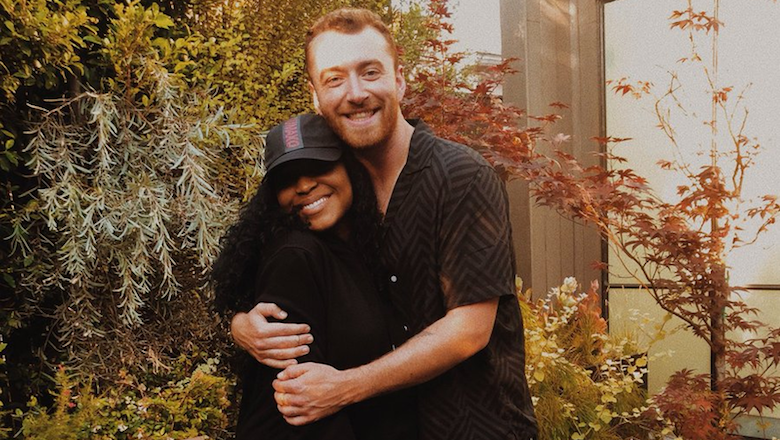 The lines by Sam opened with "I don't wanna be alone tonight. It's pretty clear that I'm not over you," – searching for a relief from a heartbreak on the dance floor. Normani echoes that sentiment on her verse. "I wasn't even going out tonight. But, boy, I need to get you off my mind. I know exactly what I have to do."
Vocals are undeniably served, especially when Sam and Normani come together for some sweet harmonies. More importantly, they well-capably capture the frustration and loneliness of heartbreak, bottling it and presenting it as something both deeply personal and infinitely relatable.
Speaking on the track and the collab with Normani, Sam said;
"It bottles everything I was feeling whilst juggling my personal life and touring. It is also such a beautiful moment for me as I'm a huge, huge fan of Normani and everything she is. I'm so excited to watch her light shine."
Normani added;
"I'm truly blessed having the opportunity to create with one of the greatest vocalists of this decade. I think about the artists that I frequently listen to daily and Sam Smith has definitely been one of them for some time now. I never thought in a trillion years that I would be able to state that I have a record with this extremely gifted being."
Sam Smith and Normani just delivered one of the first genuinely great songs of 2019 and it's safe to say the duo has nabbed their respective next hit.
Source: Billboard, Noisey