We're all familiar with movies involving outer space and the galaxy – they're usually filmed in a studio and in front of a green screen. But, it looks like there may not be a need for the green screen anymore; instead, all you need is the help of Elon Musk – or his tech, at least.
To backtrack a little in case you've missed it, earlier this year, Tom Cruise signed up to be a part of a new sort of movie involving both SpaceX and NASA. As it turns out, despite not having an official title, Universal pitched the idea via Zoom call. Following this, project is said to have a USD$200 million budget from Universal.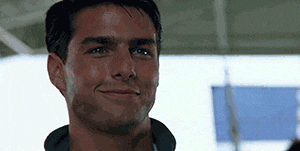 The movie is also set to be directed by Doug Liman, whose repertoire includes "Edge of Tomorrow" with Cruise. Now, plans for the movie have been finalised and the trip is scheduled to happen in October next year (2021). In a tweet by Space Shuttle Almanac confirming the date, the account also included details on the tourist mission involving 55-year-old Doug Liman and 58-year-old Tom Cruise. Not only was it revealed that the mission will be piloted by NASA and Space Shuttle veteran Commander Michael Lopez-Alegria, we now know that they'll be going onboard SpaceX's Crew Dragon capsule.
(Pssst! There's even an unclaimed 'tourist spot' available!)
So its confirmed that @CommanderMLA is flying the @Axiom_Space @SpaceX #CrewDragon tourist mission with Director @DougLiman & Tom Cruise. One seat still to be filled. They are to launch in October, 2021. pic.twitter.com/dn6SLvCOGz

— Space Shuttle Almanac (@ShuttleAlmanac) September 19, 2020
This follows a tweet from earlier this year by NASA's administrator – Jim Bridenstine – calling upon "a new generation of engineers and scientists to make NASA's ambitious plans a reality".
NASA is excited to work with @TomCruise on a film aboard the @Space_Station! We need popular media to inspire a new generation of engineers and scientists to make @NASA's ambitious plans a reality. pic.twitter.com/CaPwfXtfUv

— Jim Bridenstine (@JimBridenstine) May 5, 2020
At present, Cruise is occupied with filming for Mission Impossible 7 (which has been facing a number of delays as a result of the COVID-19 pandemic) and will soon be busy promoting another project, 'Top Gun: Maverick' which is set to be released in December this year.
Are you excited to see how filming in space pans out?