A Winfrey-Hanks election in 2020???
It's definitely not out of the question if you ask Tom Hanks.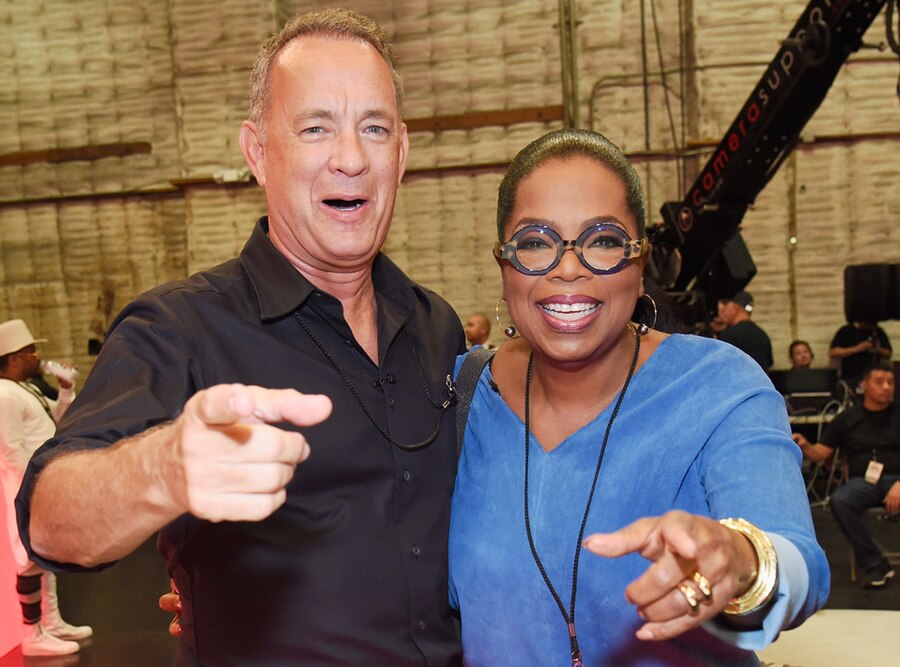 Kevin Mazur/Hand in Hand/Getty Images
In case you missed it, Oprah Winfrey's powerful speech at the 2018 Golden Globes had celebrities and the internet casting their ballot in anticipation on a potential presidential run.
In an interview with Enews, Tom Hanks who was at the National Board of Review Awards Gala in New York City with his wife, Rota Wilson, shared his view on Oprah as her VP!
"I will carry [the nuclear briefcase] for the President of the United States, Oprah Winfrey," Hanks told. "I will be in charge of that briefcase."
"Quite frankly," Hanks said, "I don't think it's time to have another male celebrity in the White House. It might be time to have a female celebrity in the White House. You need somebody that isn't afraid to get on the phone and doesn't dodge anybody's calls like I do."
He added, "Oprah will hate us for talking this way about her."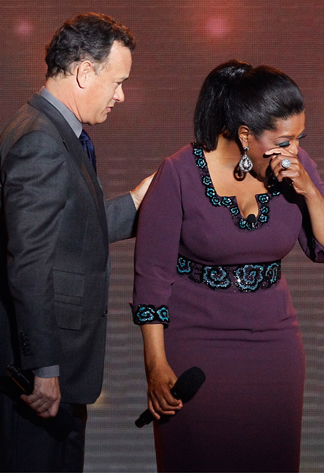 AP Photo/Charles Rex Arbogast
What about Oprah's take on her running for President of the United States?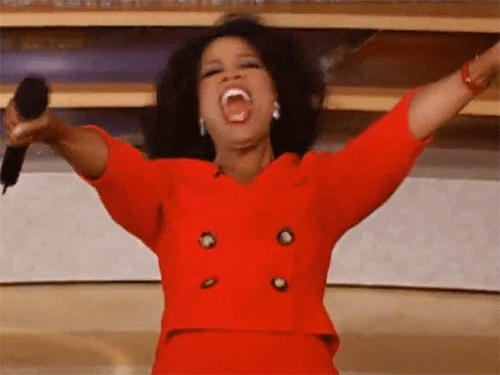 Giphy
She did say last year, "I will never run for public office."
Giphy
But best friend and CBS This Morning co-host, Gayle King said this following Sunday's Globes,  "I do think she's intrigued by the idea… I don't think at this point she's considering it. But listen, there are people who have said they want to be her campaign manager, quit their jobs and campaign for her. She loves this country and would like to be of service in some way, but I don't think that she's actively considering it at this time."
Alright Miss O, your call!
Source: Enews