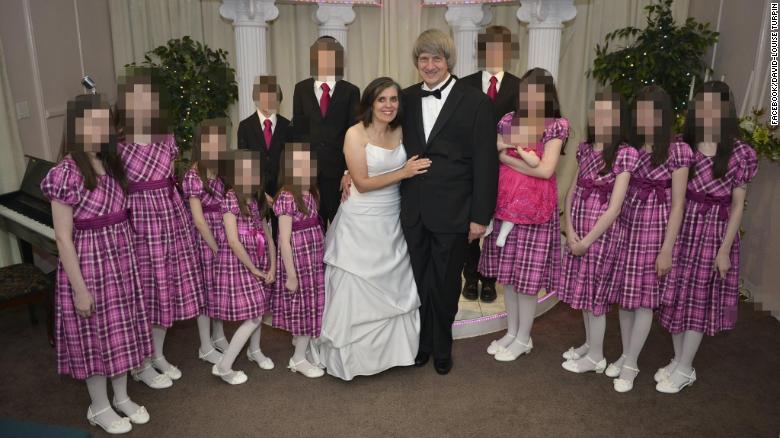 The Turpins family looked like just any other happy ordinary family, posting photos of themselves with their thirteen children as they celebrated birthdays and visited Disneyland together.
But things took an ugly tuned when thirteen malnourished siblings, aged 2 to 29, were rescued by police in California from a house where some of them were chained to beds.
Authorities made the startling discovery, when one of the siblings, aged 17, escaped the house in Perris and used a cellular phone that she found in the house to call them, the Riverside County Sheriff's Office said in an online statement.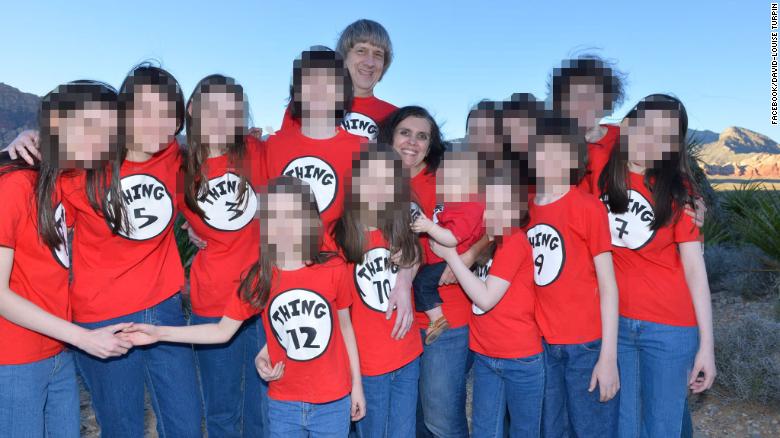 "Deputies located what they believed to be 12 children inside the house, but were shocked to discover that seven of them were actually adults," police said in a statement. "The victims appeared to be malnourished and very dirty."
Police however, did not release a statement on the parent's motive for holding the children hostage.
The parents,  David Allen Turpin, 57 and Louise Anna Turpin, 49 were arrested and were each charged with nine counts of torture and 10 counts of child endangerment with the bail set at $9 Million.
Source: CNN, NST