The month of October is now so closely identified with breast cancer that it is commonly referred to as "Pinktober" — dedicated to "celebrating life, spreading awareness and going pink in support of the fight against breast cancer." Pinktober is a commercial adaptation of National Breast Cancer Awareness Month that promotes upbeat simple awareness messages about breast cancer.
So, in conjunction to this, let's check out five of the celebrities who have fought this battle with all their might and are awe-inspiring others.
Kylie Minogue
Australian singer Kylie Minogue was diagnosed with breast cancer in 2005 at the age of 36. After an initial misdiagnosis, the Australian pop star postponed her Showgirl tour to undergo treatment for breast cancer in 2005. Kylie, who has been cancer-free for 13 years, encourages women to trust their gut and never hesitate to get a second opinion.
"One important thing to know is you're still the same person during it."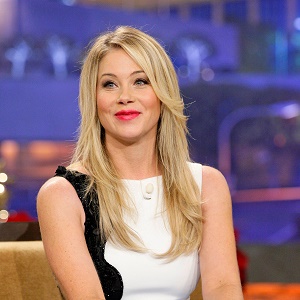 Christina Applegate
At the age of 37 in 2008, Christina Applegate announced that she had been diagnosed with breast cancer. The actress underwent a lumpectomy, but then tested positive for the BRCA mutation and opted to have a double mastectomy even though cancer was detected in only one of her breasts. And she has been cancer-free since.
"Sometimes I cry. Sometimes I scream, and I get really angry. I think it is all part of healing."
Giuliana Rancic
E! News sweetheart Giuliana Rancic was diagnosed in 2011 at the age of 36. She learned she had breast cancer during a 2011 mammogram while undergoing a round of in vitro fertilization. Giuliana underwent a double lumpectomy and a double mastectomy to treat the cancer. Now she's recovering and just welcomed her first child.
"You're so strong, stay strong, be strong—when you hear something enough, you start believing it."
Angelina Jolie
Though she was never officially diagnosed, she took the preventive measures for herself and her kids especially. After discovering that she carried the 'faulty' gene which increases a woman's risk of developing breast or ovarian cancer, she underwent a preventive double mastectomy and had her ovaries and fallopian tubes removed as well.
"You can seek advice, learn about the options, and make choices that are right for you. Knowledge is power."
Sheryl Crow
Singer/songwriter Sheryl Crow discovered she had breast cancer in 2006. She was diagnosed with an early stage of breast cancer, later undergoing a lumpectomy and radiation treatment. She revealed that she had "minimally invasive" surgery, and has been cancer-free since.
"It brought me to this point where I am now, and I really feel like I have a lot of clarity."
The growing number of inspiring celebrities who have survived breast cancer and gone on to speak about their experiences, play a vital role in raising awareness of the disease. So make sure to adequate yourself with the needed knowledge and always remember – prevention is better than cure.
Source: Prevention