There's no doubt about it, Alecia Beth Moore (aka P!nk), is an extraordinary individual. Once described as someone with "very black, and very deep, almost worrisome" lyrics (by her own mother, no less), she's come a long way from her roots in Doylestown, Pennsylvania. She's sung about her broken family, scaled a building while performing and has been open about her huge crush on Michael Keaton and Johnny Depp (during an interview with Jimmy Kimmel).
And in true P!nk form, the singer who has just celebrated her 41st birthday, has got a proposition for fans.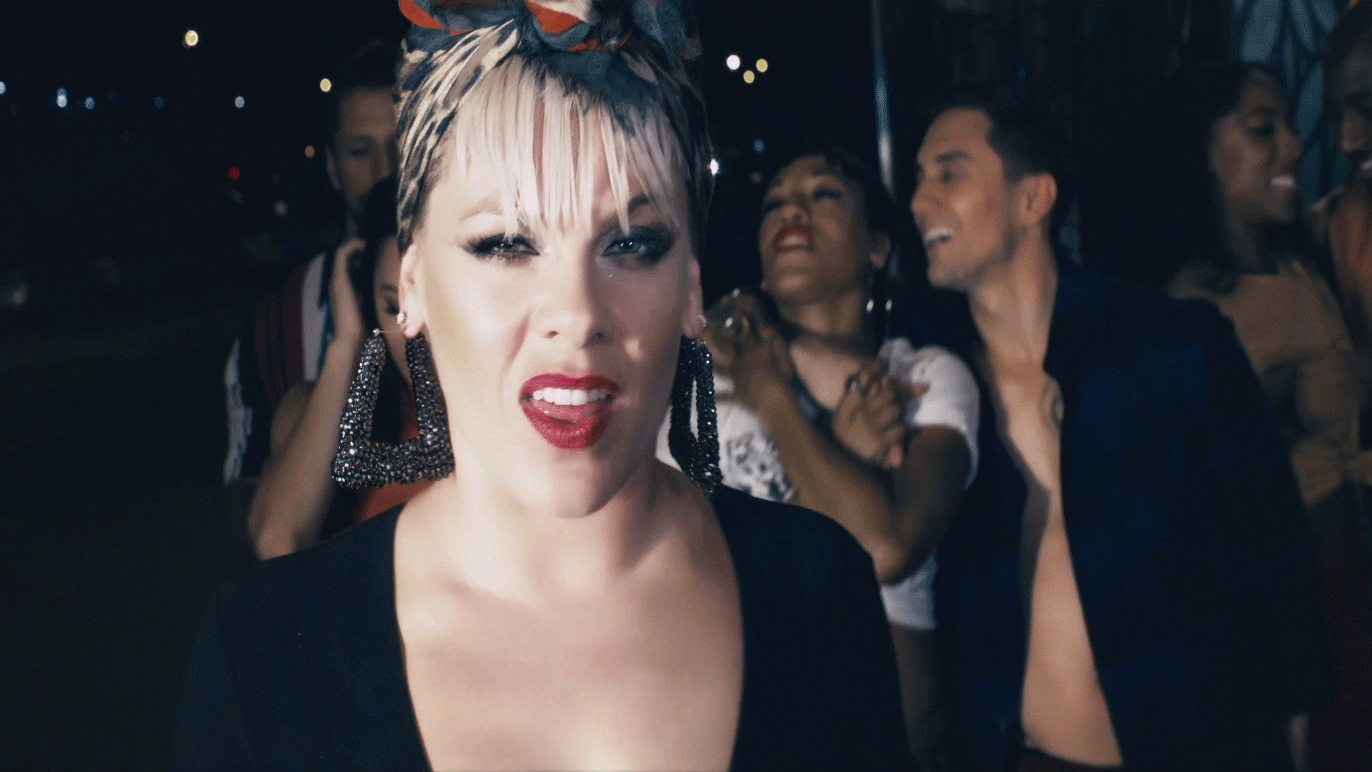 Uploading a video captioned, "Bday wishes / I love / You all" onto her personal Instagram account, P!ink starts off by thanking fans for all the love she's received on her birthday. The award-winning songstress then dived right into putting the focus on her followers.
"I've decided since it's 118 degrees and it's raining ash and we're in the middle of a pandemmy, I thought I would try to, for my birthday, spread some self-love in the world," 
So, what do you need to do? It's quite simple, actually.
"However old you are, I want you to write down that many things that you love about yourself. Today, tomorrow, your next birthday. I'm going to try to figure out 41 things that I love about myself,"
Joking that "we're all sliding sideways into the apocalypse", P!nk gave her own examples of things she's going to add to her list. She laughed,
"'Thirty-three: I have good hair. And I married the same person three times', which means I'm relentless!"
And the singer has much to love herself for! P!nk, who recently revealed that both herself and her three-year-old son Jameson had tested positive for COVID-19 (but are now 100% recovered), have beat the coronavirus. On top of that, she's successfully (and actively) worked on her relationship with her husband – professional motocross racer Carey Hart – who she has been married to since 2001. After proposing to him in 2003, the two have been open about their marriage troubles – separating and reconciling, talking about attending marriage counselling and even writing songs and directing music videos (Hello, 'Beautiful Trauma"!) about their troubles. She's got more than 130 awards under her belt. Suffice to say, she's got a lot to pat herself on the back for.
And so do you! Are you ready to take her challenge? After all…