The 2018 American Music awards is back in action tomorrow morning, October 10 (Malaysian timing). And I have a couple of predictions as to who will win some of the 29 categories. The American Music Awards is an award show that is for the fans decided by the fans! If an artist were to win the responsibility would fall on their fans alone! I have a couple favourite fandoms that I think would rise to the occasion to see their favourite singers and rappers grab an award.
You will have to agree with me when I say that Drake without a doubt has had a momentous year. This year has given him hits from the released Scorpion album, especially the number one song on the charts for the longest time, the song that shot to fame with the Keke challenge risen from it, it's none other than "In my Feelings". With that said Artist of the year 2018 might just fall to the hands of a hip hop artist Drake! Could this be the year of triumph for him? Well his fans such as I will have to wait with our fingers crossed that Drake will be artist of the year 2018! However the competition is high for Drake with artist like Taylor Swift, Post Malone, Ed Sheeran and Imagine Dragons all tailing him very closely.
Hands down for the New Artist of the Year category Camila Cabello takes the cake! From having the guts to leave the famous band; Fifth Harmony, to releasing a hit song Havana that garnered over 1.3 billion views! To collaborating with artist such as Young Thug, Quavo and Pitbull and many more. Camilla Cabello is one artist who has proved she has the range and vocal talent to blows the crowd away. And Camilla's loyal fans for sure will prove their love for her at the AMA's. Cabello is also running for the category favourite Rock and Pop artist as well and it's a close race between her and the queen of Pop Taylor Swift who has btw won Artist of the year 4 consecutive years in a row.
I may be drifting away from fan popularity for a bit, and it's only because I feel like Ed Sheeran should be leading when it comes to Favourite Pop/Rock album. He was one artist who has dominated the Pop field at least for the year 2017! There is no denying that Ed has proven he is more deserving of this category compared to Taylor Swift, who is undeniably the queen of Pop for the 21st Century netizens. But Sheeran has come with an album that has been on the number one charts for the beginning of the year alongside artist such as Bruno Mars!
Bruno Mars has one huge fan, and that fan would be me! I regret saying this but when it comes to Favourite Soul/ RnB Song category, I would have to give it up to Khalid! The 20 year old has been on playlist all round the world because undeniably Khalid has produced and sang songs that you and I love. With 560 million Spotify streams for his song "Location", he is a force to be reckoned with.
All in all I wish all the artist the very best, we will wait patiently to see which one them has the biggest fandom ever!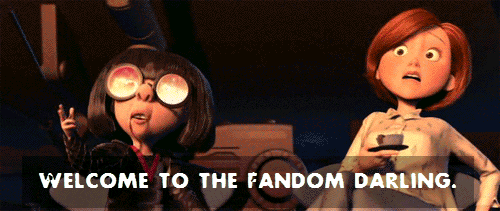 Source: GoldDerby