Following the release of his new album "Beerbongs & Bentleys" that made its debut on April 27th, the one artist that everyone is adding onto their playlist is Post Malone. Post has captured the hearts of millennia's everywhere with his heartfelt lyrics and rhythmic beats. But what makes Post Malone good enough to currently place as the second most popular artist on the Billboard Hot 100? While there are many reasons to fall in love with him aside from his eccentric fashion style and peculiar look, he possesses many qualities that easily makes him one of the most creative and manifold artists in the entertainment business today.
1. He isn't afraid to be relatable:
Take one look into his twitter page will make you realize he's obligatory another young adult just attempting to figure out his way through life like most of his fan base. He posts usually consist of heartbreak, drops links to his Twitch live streams, and gives and explains himself when the media tries to discredit his image. So many artists try to engage their fans in their daily life, but he is definitely one that doesn't hold back by using his own unique humour to connect with his followers. This without a doubt makes him someone like you and me and not a mega superstar rapper.
2. His music breaks multiple genres:
You can't talk about Post Malone and not credit his music, a huge part of what makes him uniquely himself. Even though he is usually categorized within the hip hop genre his style has been described by various critics as anything from spooky electric folk to country R&B. With songs like 'Stay' that are filled with passionate acoustics to heavyset party beats like 'Rockstar', his albums contain a spectrum of varying songs to engage more than one type of audience.
3. He's only 22: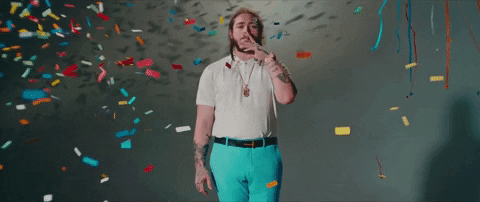 With all he's achieved you would be surprise to know that he is actually only 22 years of age. He may look and act mature, but his ability to connect with younger generations while representing an older persona is what gave him such a professional image. He's also friends with several older rappers, helping to add a few years to his rugged mature look. Because of his young age, it's likely there'll be more albums in the future meaning more billboard hits and tons of opportunities to see him in a concert. Post Malone if you do a South East Asia leg, trust me your Malaysian fans will not disappoint!
4. He can actually sing: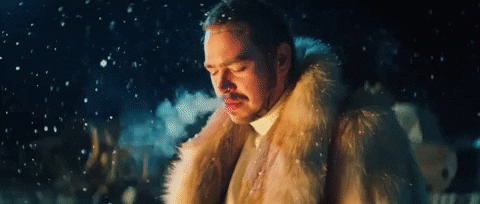 Im not saying he can like Queen B or Whitney Houston, but in my opinion Post Malone is one of the only voices who just might be better live in concert. His live videos have proven his raw talent and have been shared by numerous celebrities like Khalid. He's had an amazing talent for singing before his rise to success, being voted 'Most Likely To Be Famous' during his senior year of high school.
5. He produces his own music: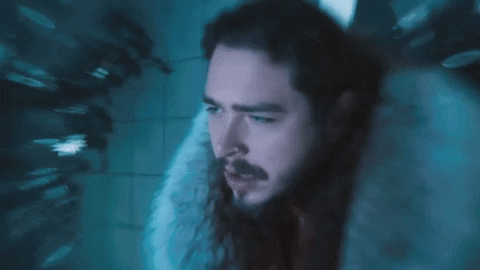 When he isn't busy recording in the studio, collecting awards and doing interview, Post Malone assists in co-producing his album. Working with Louis Bell and Frank Dukes, he plays a huge role in the creation of his own music and does what he can to help during the production process. He is very hands in with his craft making sure that what he releases into the world especially for his fans are of his taste and liking. He also writes every single one of his songs trying to make them as personal to himself and his lifestyle as possible.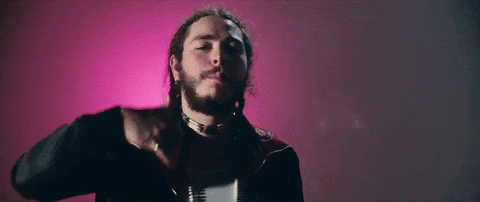 From having the diligence and drive to work so hard on his music to assembling a positive image for himself, Post Malone has so many reasons why he's rising so quickly in the top charts. For anyone who is still fairly new to his music and wants to see what the hype is about, check out Beerbongs & Bentleys for an album that will better your playlist!