Baby carrots.
Cute, tiny and yummy!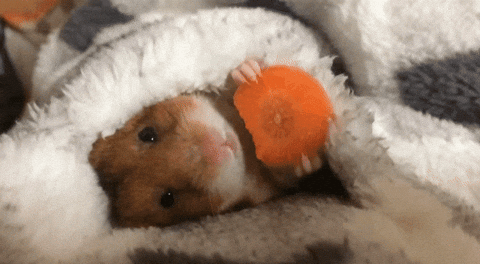 via Giphy
But do you know where baby carrots actually come from? Probably NOT.
Originally, baby carrots are immature carrots, pulled from the ground before the carrots reached full size – which kind of look like this :-
via goodeggs
But nowadays, the baby carrots that we know and consume are actually manufactured!!! YES! You know the ones that look like this :-
via melissas
This type of baby carrots aren't actually grown naturally. According to Grimmway Farms, the world's largest carrot grower, baby carrots are made from longer carrots that are mishaped and peeled as well as cut into smaller sizes.
via Giphy
So how did this 'baby carrot' come about?
Manufactured baby carrots was invented in the late 1980's by Mike Yurosek, a California farmer. Instead of wasting and throwing out carrots which are too twisted or knobbly for sale as full-size carrots, Yurosek used an industrial green bean cutter to cut the carrots into 5cm lengths and placed the perfectly cut carrots into an industrial potato peeler, hence creating…BABY CARROTS!
Pretty cool right?
Source: Carrot Museum , Huffington Post , 100 Days of Real Food