Billboard
Selena Gomez recently shocked fans when she released not one, not two, but three extra songs to her newly released album, Rare!
YouTube
And one of the songs name "She" struck fans a little differently, because its supposedly about her struggles of being a young star in Hollywood.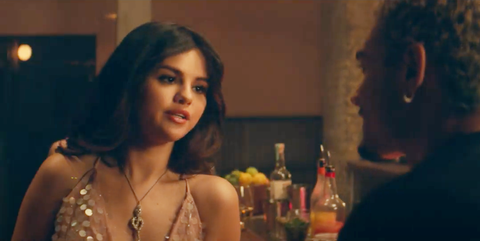 Seventeen Magazine
Though "She" is guaranteed to get stuck in your head for like the rest of quarantine, it's got a lot of insight into Selena's difficult journey. In the lyrics, she opens up about learning to cope with her mistakes, the pain she went through while dating Justin Bieber, celeb party culture, and being taken advantage of as a young girl in Hollywood.
Mp3Global
This is quite a revealing aspect into Selena Gomez's life as she usually sings about her tribulations, but never about Hollywood per say.
"She was too young to be the Hollywood type
Too pure to understand the lows and the highs
She didn't know if she was gonna survive
It all got so much better with time"
Billboard
Its no secret than many celebrities especially stars who started young and grew u under the lime light find it difficult to navigate around their new and vastly different life in Hollywood.. "She" is a refreshing look upon, as well as an eye opener to younger kids out there that Hollywood is not always what it seems.